[ Challenges ] [ Sims 3 Stories ]
House Plan B

Design Challenge 2
This house was bought by "Young Michael Jackson" from Mod the Sims 2.
I felt he deserved a fresh start, so he has a nice suburban home, the second Design Challenge house from N99, which was originally an EAxian house in Sunset Valley.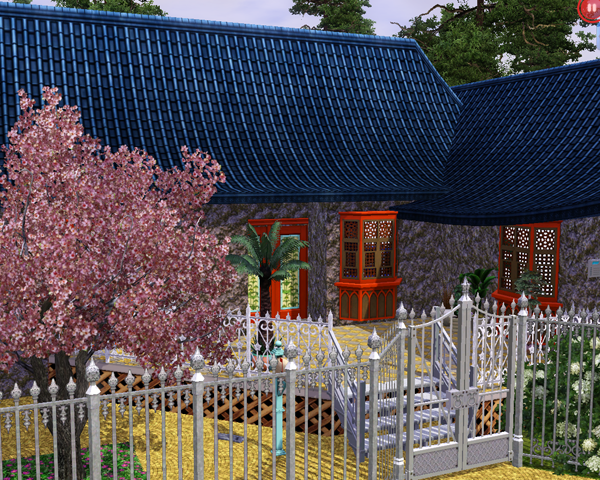 As you can see the house has had major changes, inside and out. A new roof as the old one was leaking, that strange triangular overlap is gone but the front porch has been extended and the front door is actually now further along the house.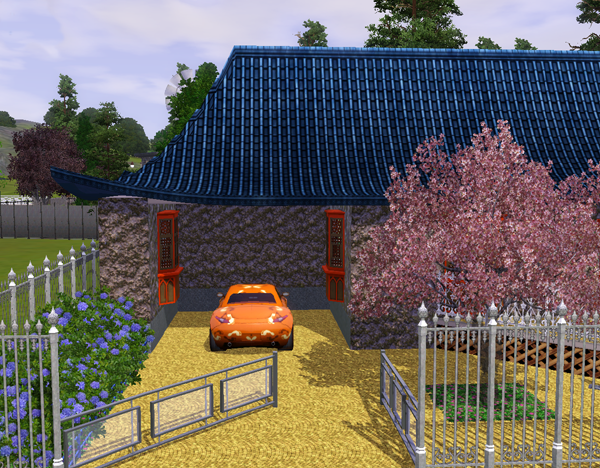 The car port was kept as it was deemed to be a useful feature.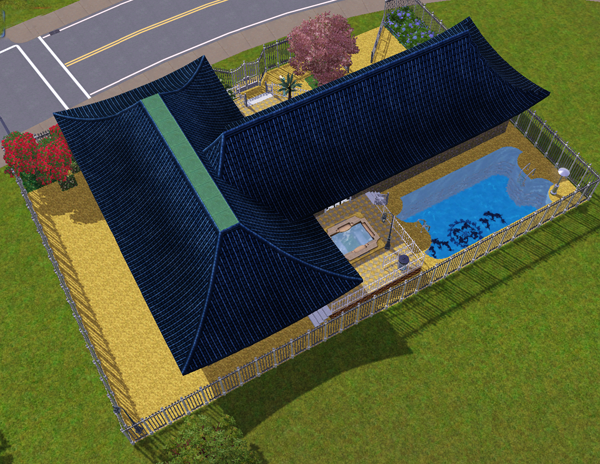 Michael has had enough of papparazzi and nosey people so he asked for a perfectly ordinary suburban house, one that will fit in with the district, but with high security and privacy and plenty of open space, a pool and a hot tub. A tall order? Oh and the bin is around the back of the house to be far from prying eyes and fingers.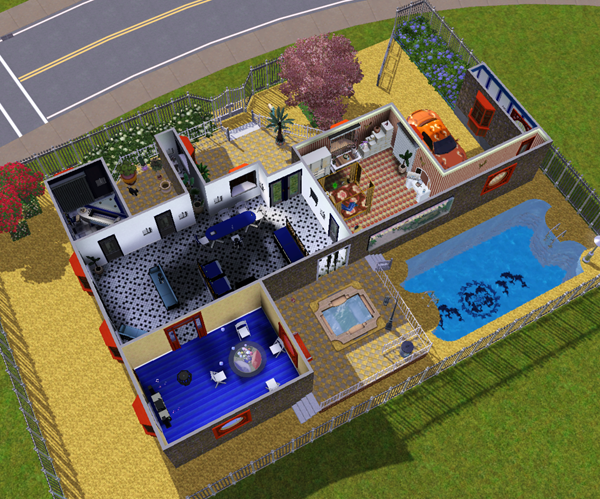 The room I like best is the large main open-plan living room, divided off from the kitchen with Asian style gilt half-walls, so that Sims can still watch TV while cooking.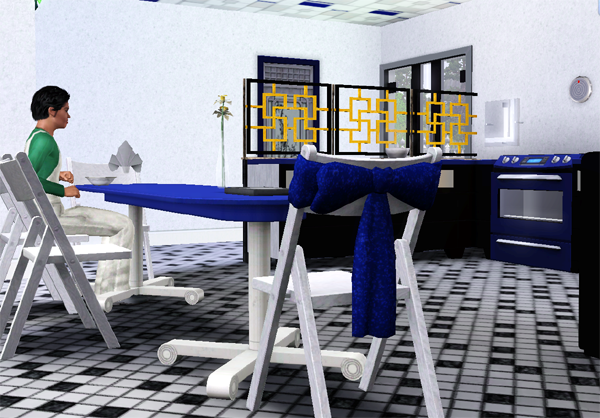 There is a pleasant seating area for sitting and chatting, or cuddling.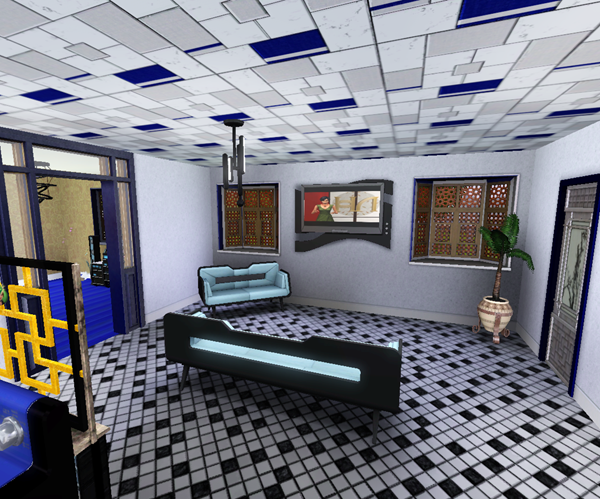 A playroom with music, bubbles and room to dance or jam.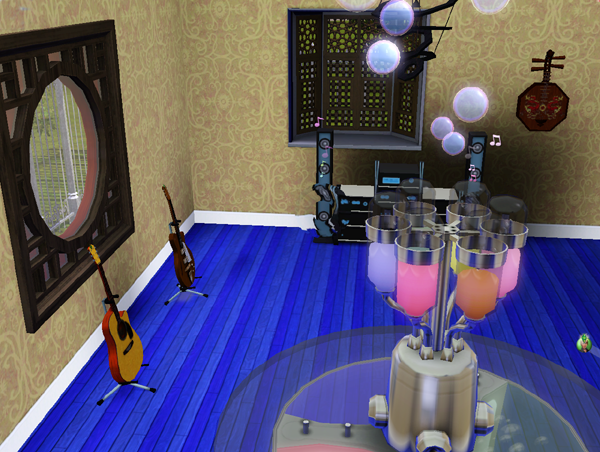 Luxury bathroom (dark because candles are unlit, the master of the house and his new bride having disappeared into the bedroom...)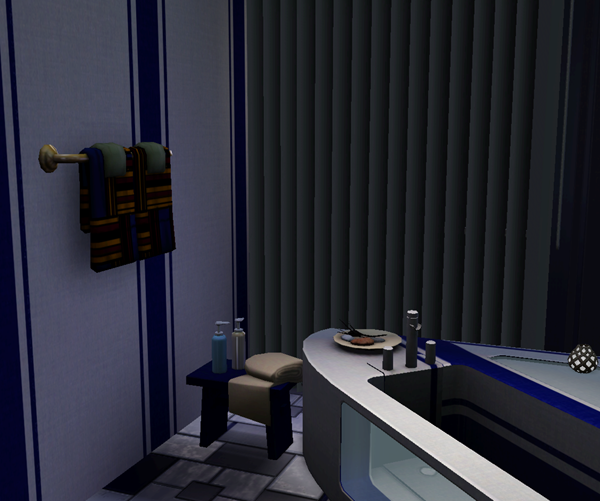 and his very own toilet "You can't beat having your own hopper," as Paul Theroux says; this is reached via the bedroom, around back of the carport - and ONLY Michael is allowed to use it.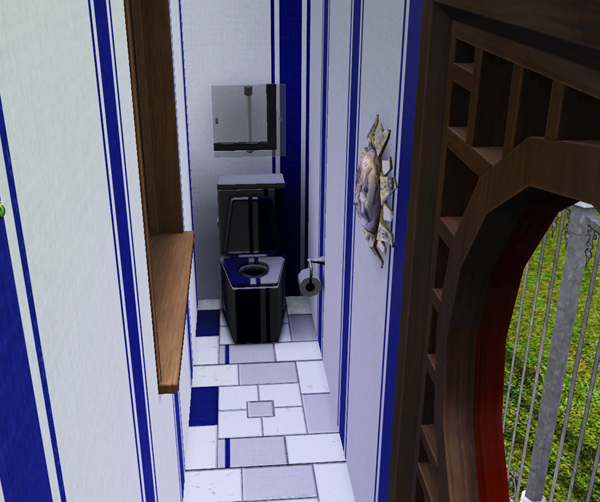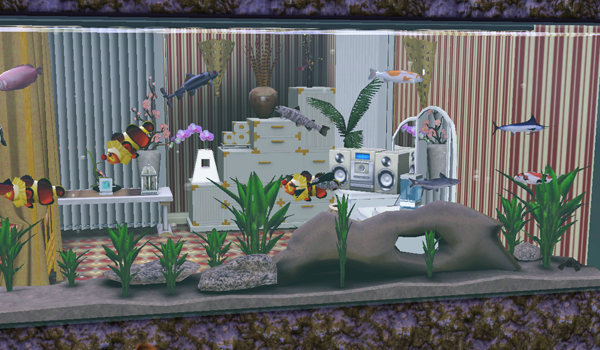 The fishtank makes a dramatic and entertaining window into the bedroom.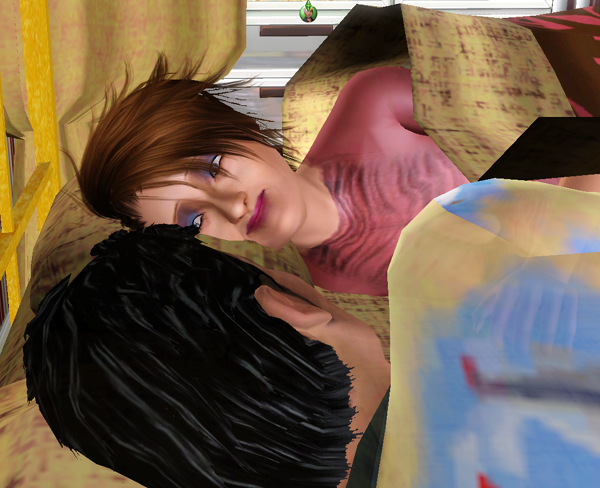 Allow me to introduce Mrs Janel Jackson, nee Grey.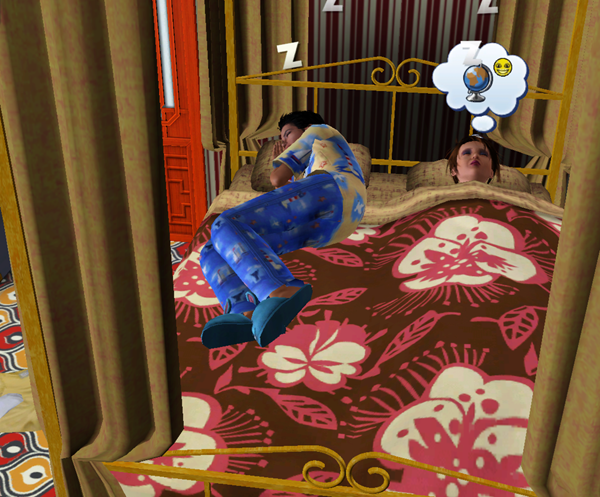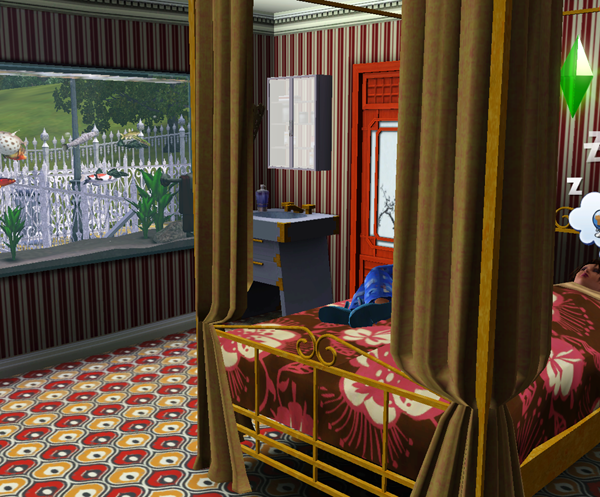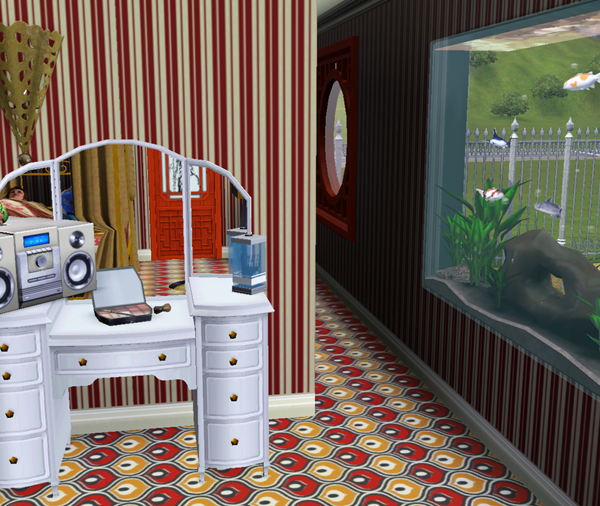 Lovely dresser by Sandy at ATS.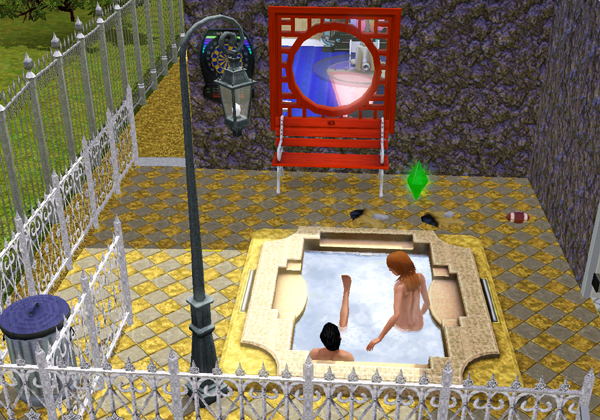 Later, skinny dip in the hot tub.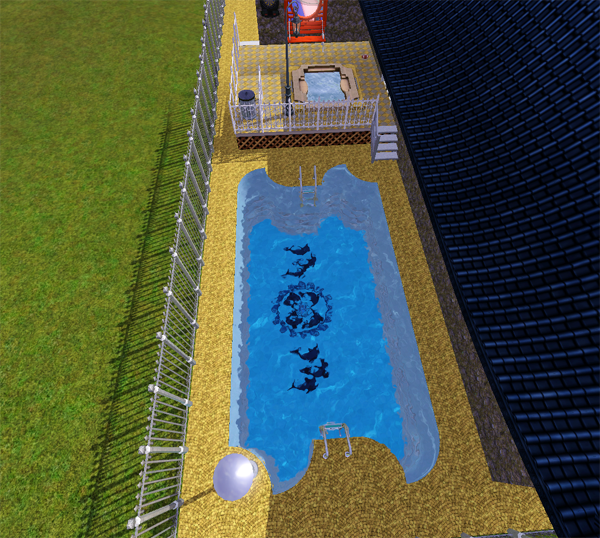 And the pool.
---
Mike and Janel's Further Adventures
August 21, 2016