[ Stories ] [ Tytus ] [ Science ]
Tytus
I was inspired by the works of Tytus Brzozowski, see here watercolour paintings of memories or dreams of old (pre-WWII) Warsaw. They feel European to me, kind of fantasy-European, something of the wonder we've thrown away with the horrible Brexit campaign.
I am a European, and I love Europe.
The world I've used is JFadeLand, which is suitable for my purposes because it's flat and rather blocky, and because I cannot get my head around Create-A-World.
So the world is actually named Tytus, because most people find Brzozowski difficult to say.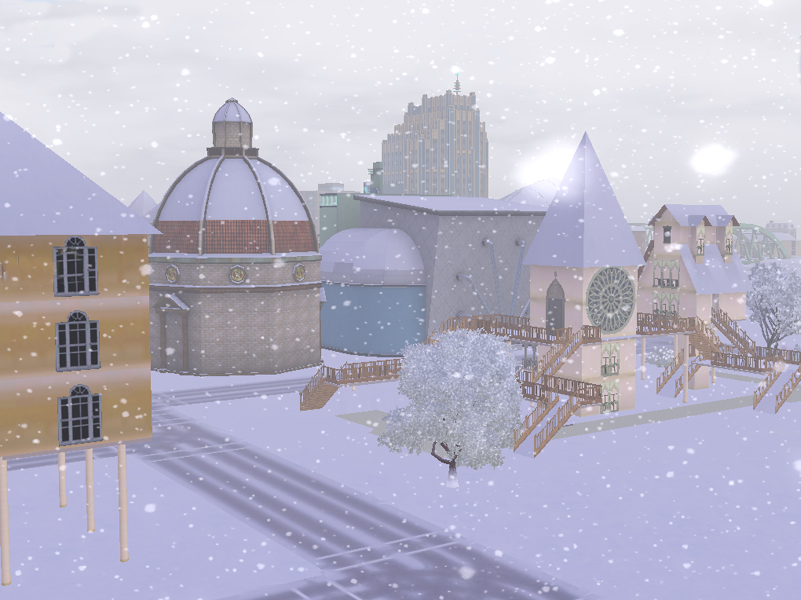 Here are pics of some of the buildings so far.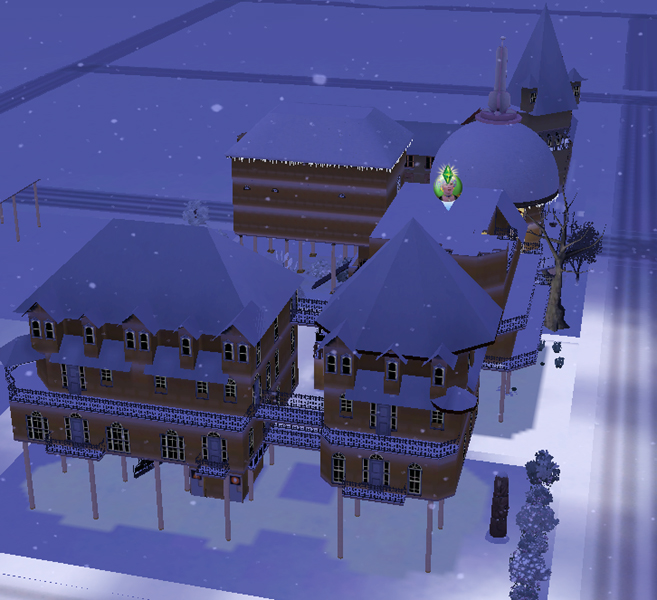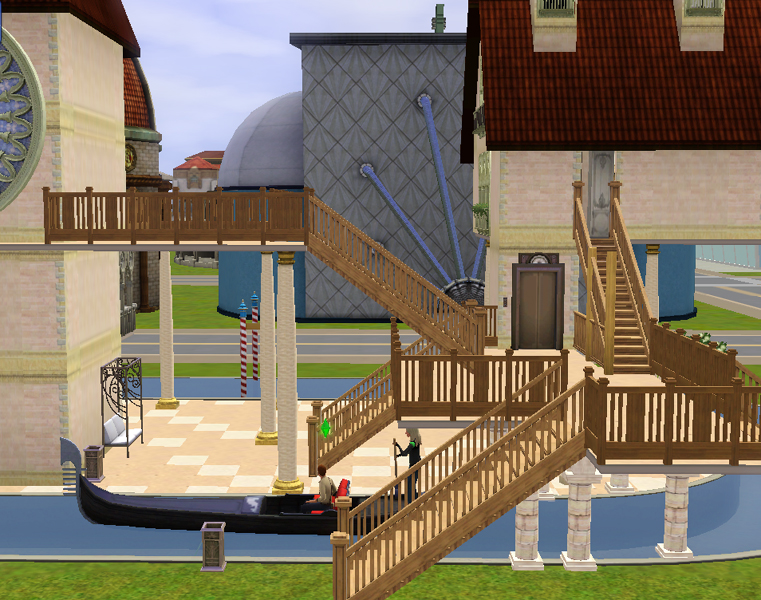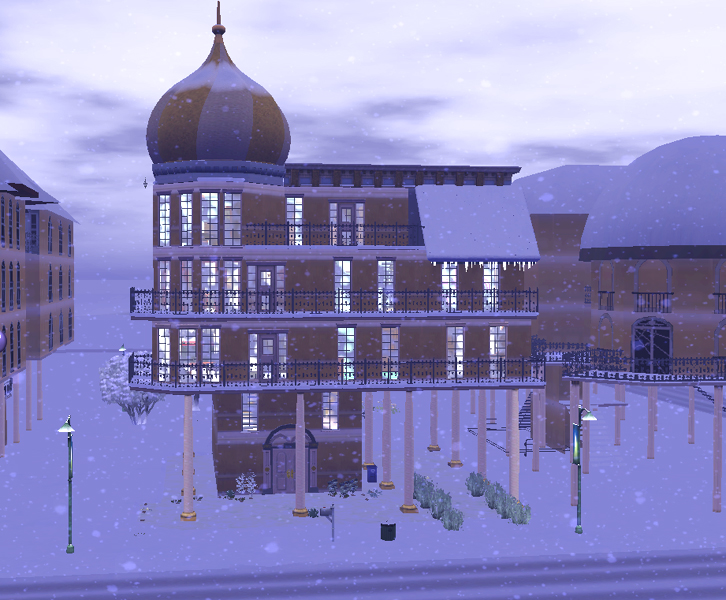 Another snowy picture - this is the Hallam house. During the short summer, it is a small farm for Lavender and herbs.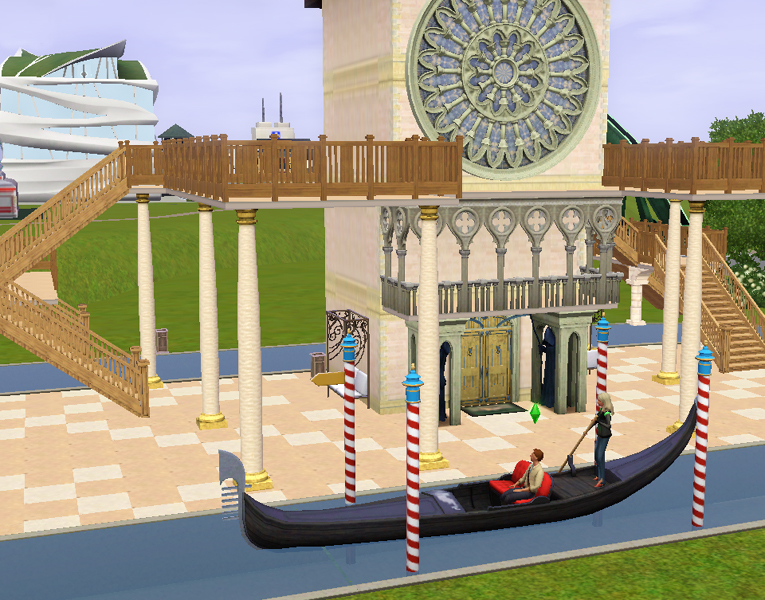 Yes, that's a gondola ride. Why not?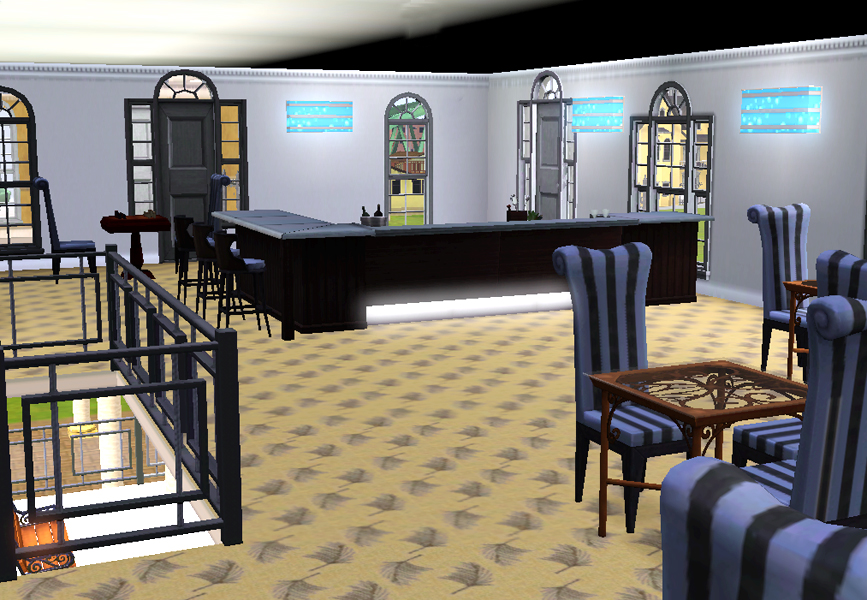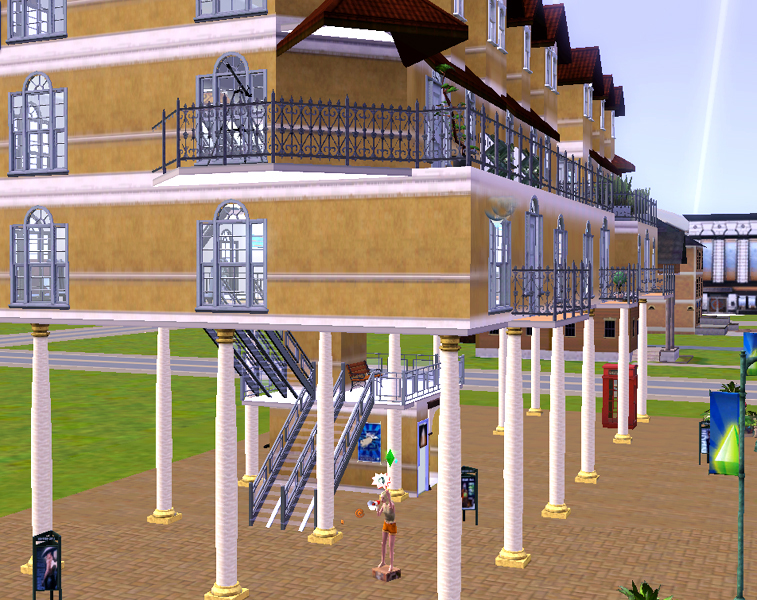 The Mall - complete with its own dive bar. So far no other businesses have moved in.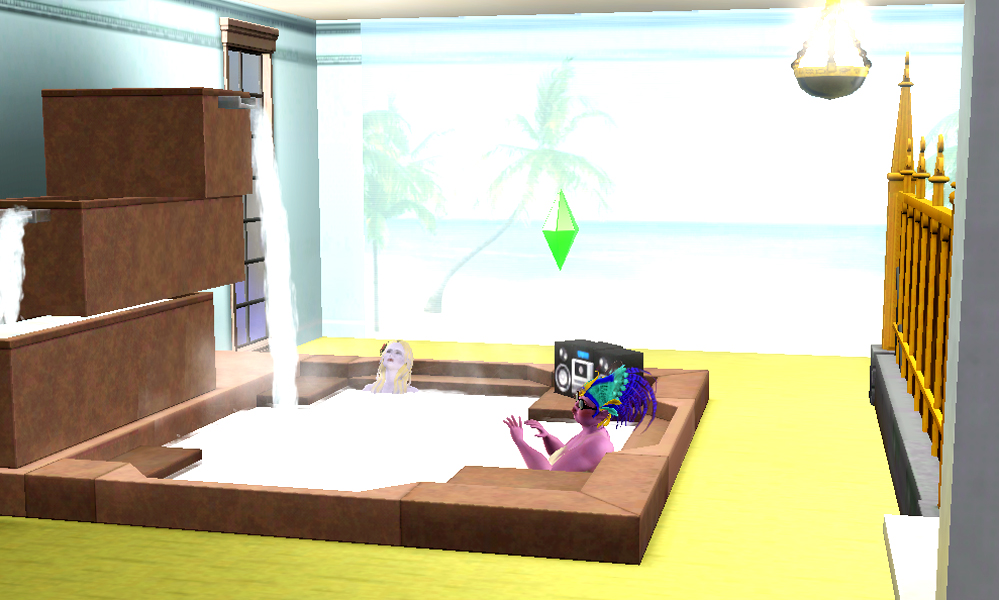 With all mod cons. On the left is Zelda Mae - she is not usually that colour, was working in the garden in the snow too long, and is now thawing. On the right is my Genie, Jolie-Laide Hallam.
Jolie-Laide loves being outdoors but dreams of a greenhouse. Although plants beneath the columns and main body of the house are sheltered from the rather fierce weather here, she is not.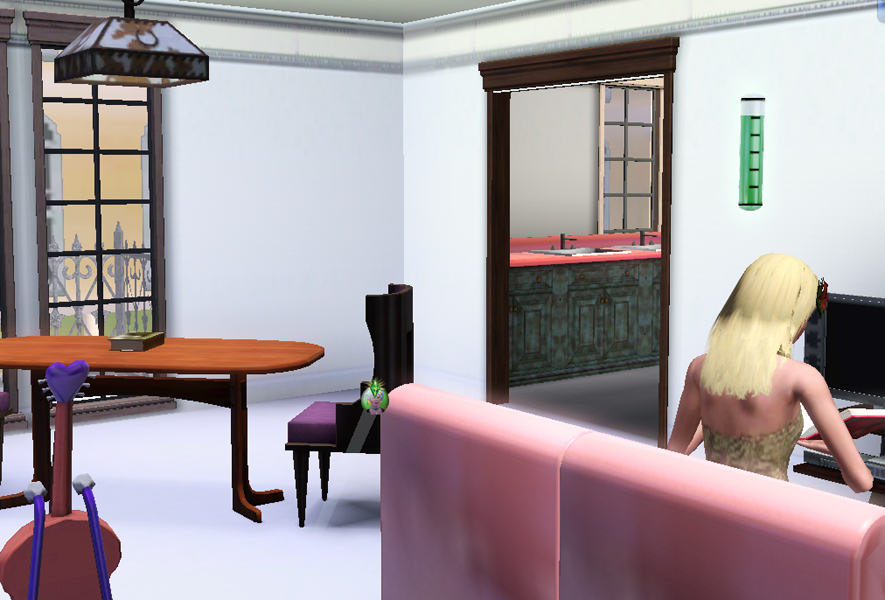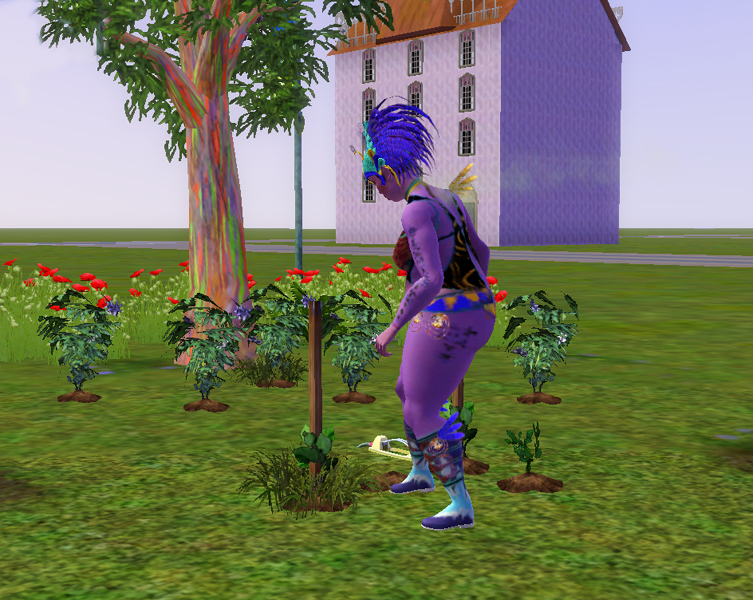 As soon as the spring weather arrives, there is so much to do.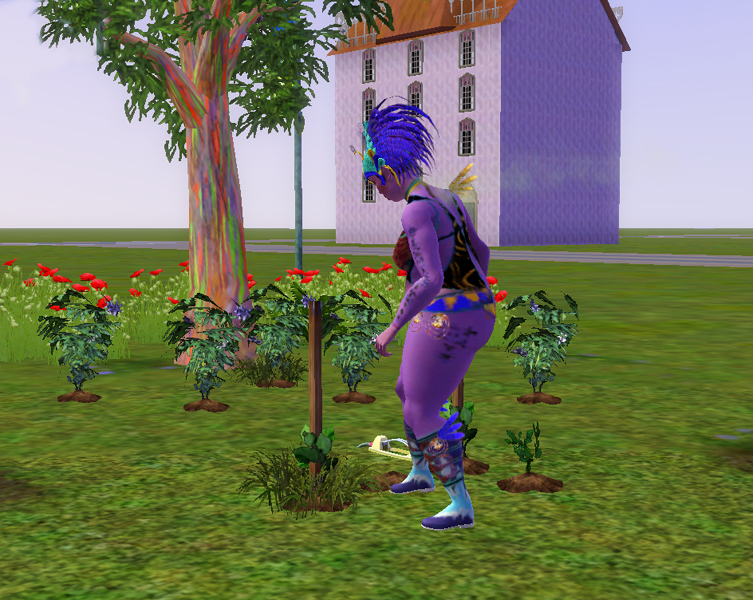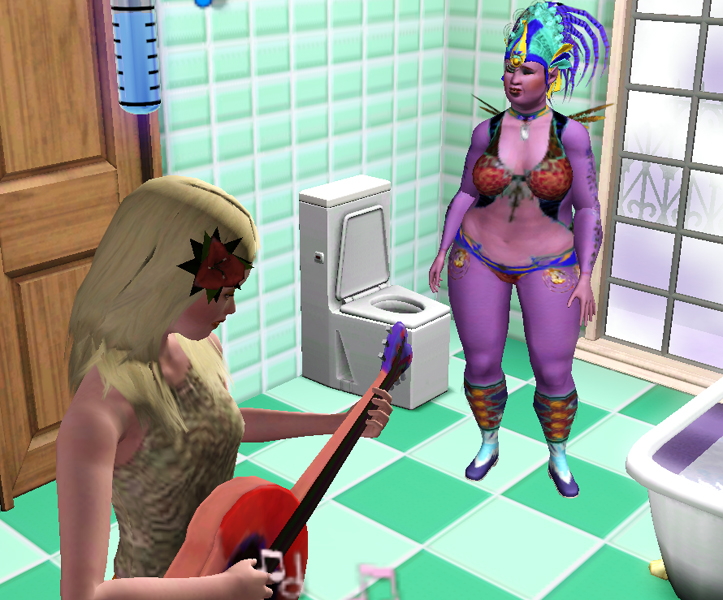 In a huge house like that, where else would you practice?
---