[ Stories ] [Elvis and Glenda Presley] [Rose Tyler and Nikki Wagner]
Back in London, England
Lindsay Hemming and Amy Bull still lived here, although older. She's an adult and he is much older than she is. She's working as a Stagehand, and he's retired. Both were heartbroken when deAndre Wolff died.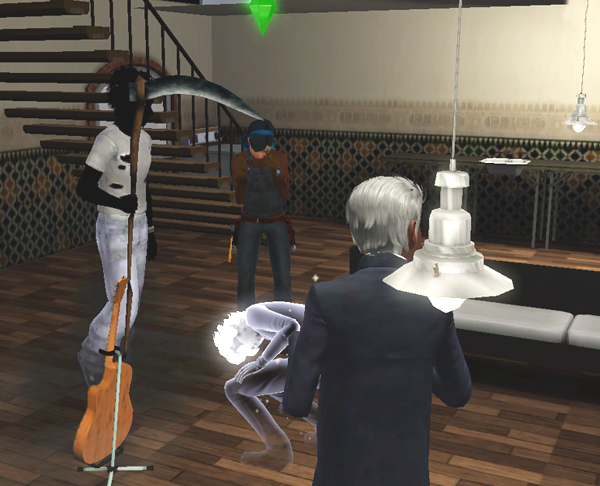 (Grim decided to dress down for the occasion. These are all stagehands, right?)
Rose Tyler and Nikki Wagner moved from Bleake Islands, and took lodgings with Rosa.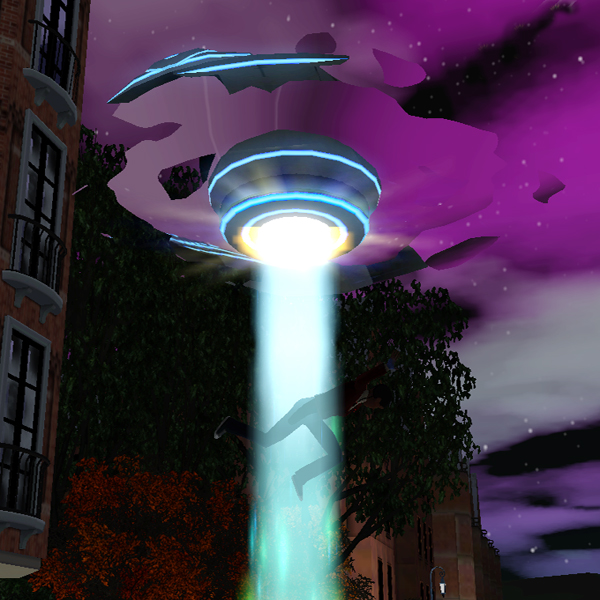 After she was abducted and, she believed, was about to have an alien baby.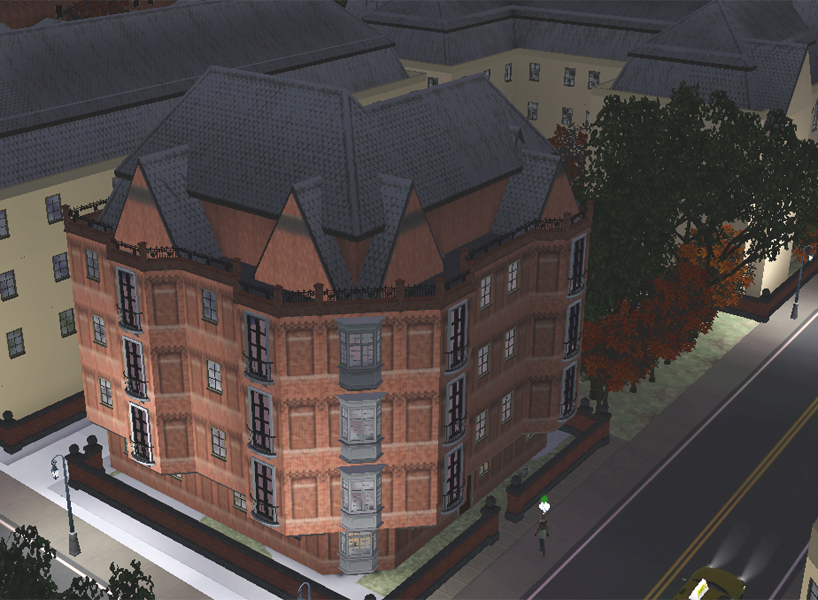 Between them, they restored and decorated her huge old house, and planned to slowly furnish it.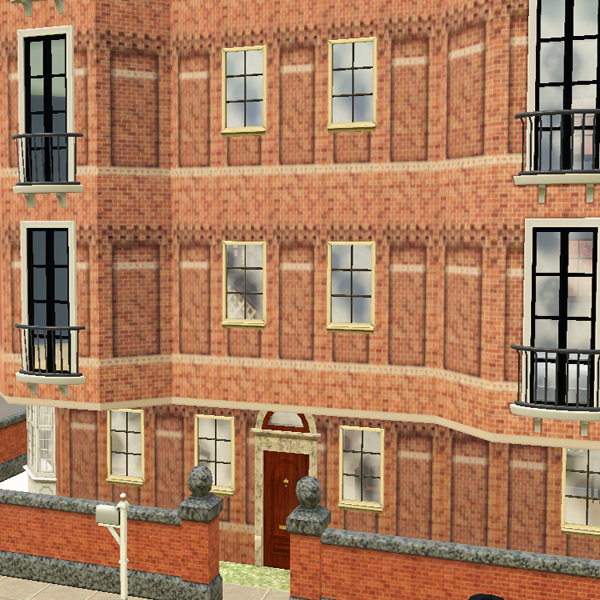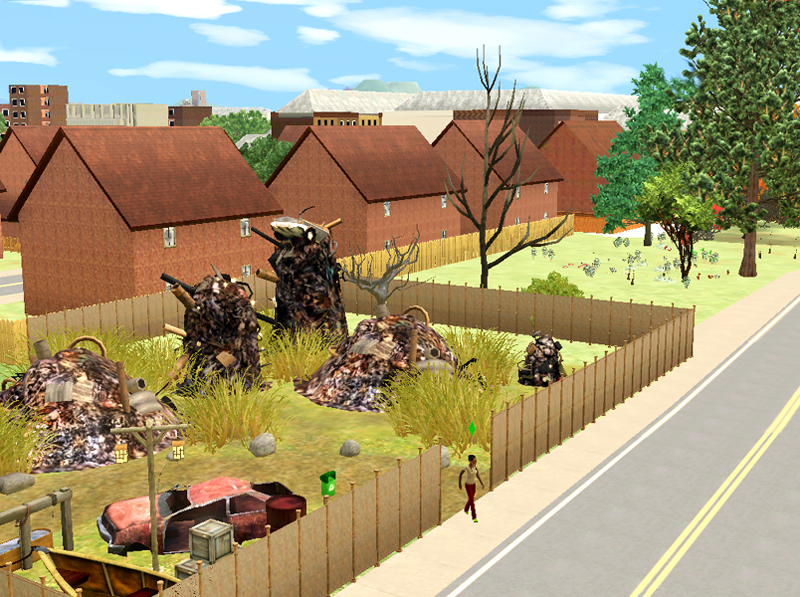 Meanwhile, Rose discovered a new junkyard. Next to it was a small garden where she occasionally discovered metal chunks, and a few rare plants growing. The locals told her the area was known for meteorite hits. "Oh, I'll be fine. I've faced worse than that!"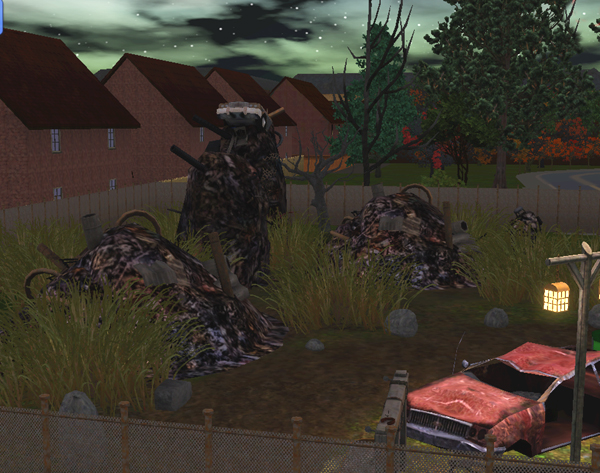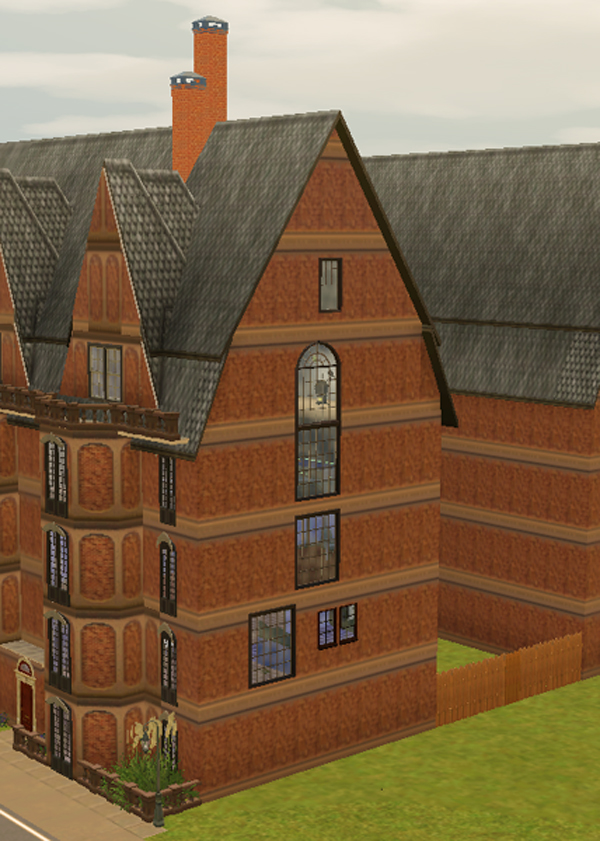 Meanwhile, the Presleys moved into a large property. It needs a lot of work doing, but they made it livable for themselves. Part of a much larger block, it has a large (communal) private garden, perfect for their dog, Scooby, and the trampoline he thinks is his, and a tiny golf practice range. (Elvis is hoping there might be a decent golf course somewhere nearby but hasn't found one yet. And they bought another dog.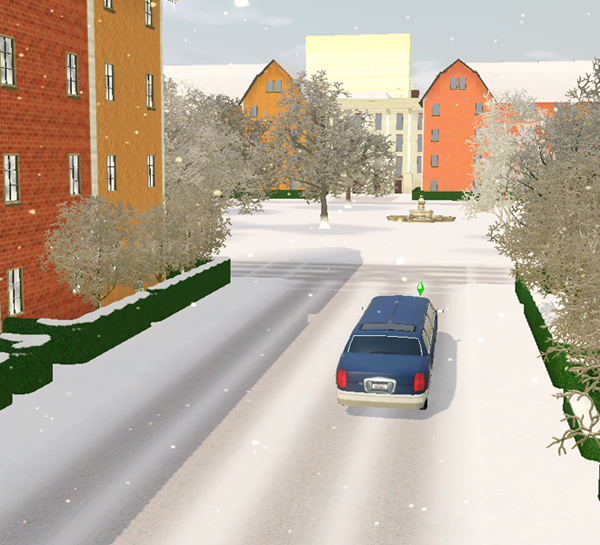 London is lovely in the snow, which makes the brickwork look very bright and shiny.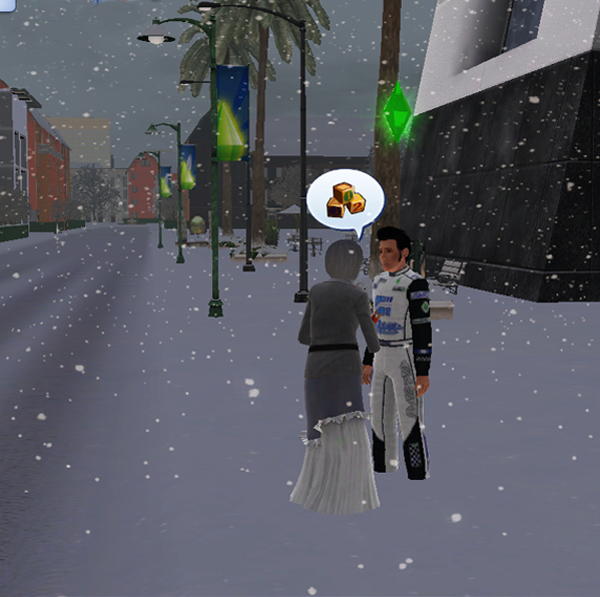 Nikki Wagner is a lifelong fan of Elvis.
Meanwhile the city develops. A new base for the Times newspaper, a new Police headquarters.
Some of the lower-income housing has been demolished. Let's keep London for the wealthy!
A new Art Gallery, The Oval Art Gallery.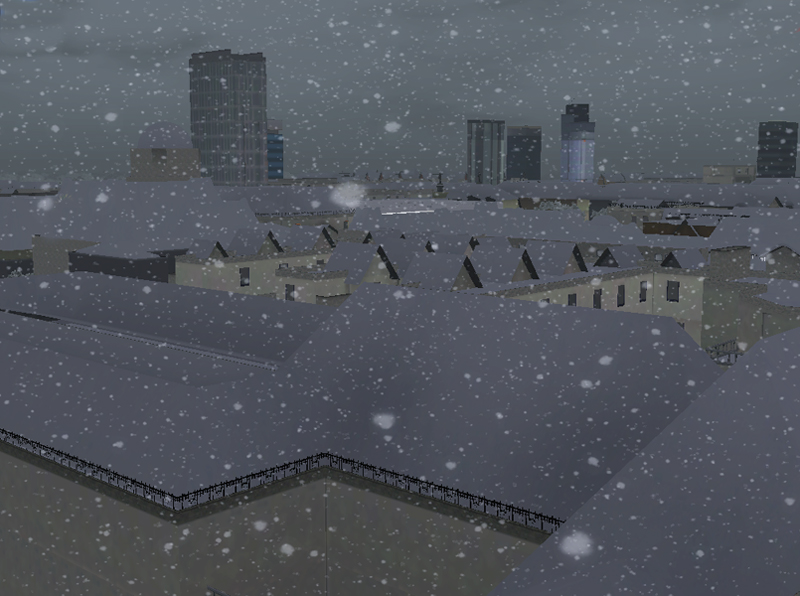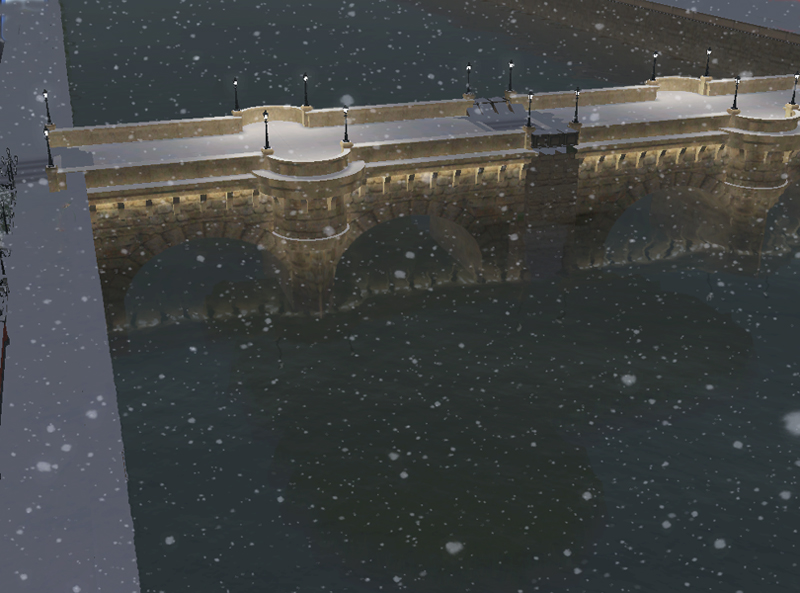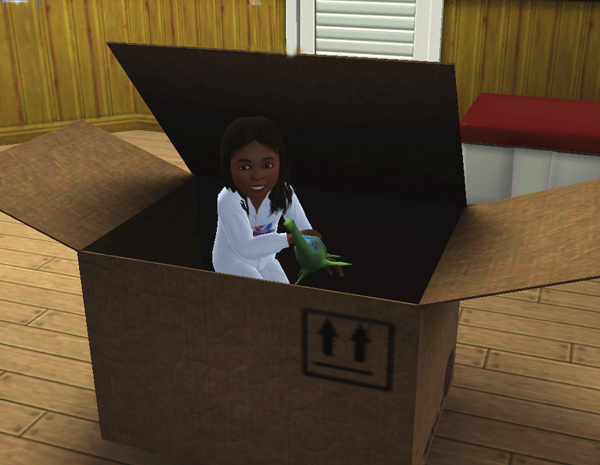 First photo of Rosie, Rosa's daughter. She doesn't look very alien.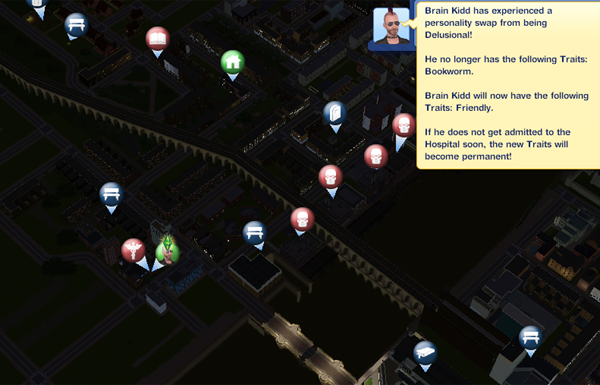 Brian (aka Brain) is a Playground Monitor at one of the local schools. He has periods of instability, though he's been cured of being delusional. Starting a new job is particularly stressful and he sometimes has to go straight to the hospital from work. He's lonely, would love to get married, and enjoys playing his guitar.
Rosa got a job at the same school, now that Rosie is no longer an infant. Nikki took some time off to be the babysitter for little Rosie, as she firmly believes that children need someone at home for them every day, in case they come back from school early.
Dorothy Cornett moved in with the ladies. She had been a paparazza, but joined the military as a Latrine Cleaner. "Not so different really."
But she was still obsessed with celebrities and would run off to chase them from time to time. "Everybody's got to have a hobby."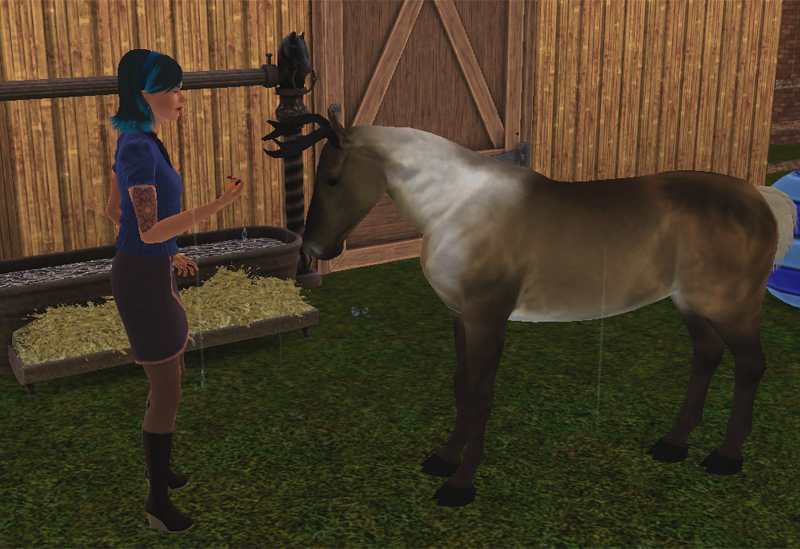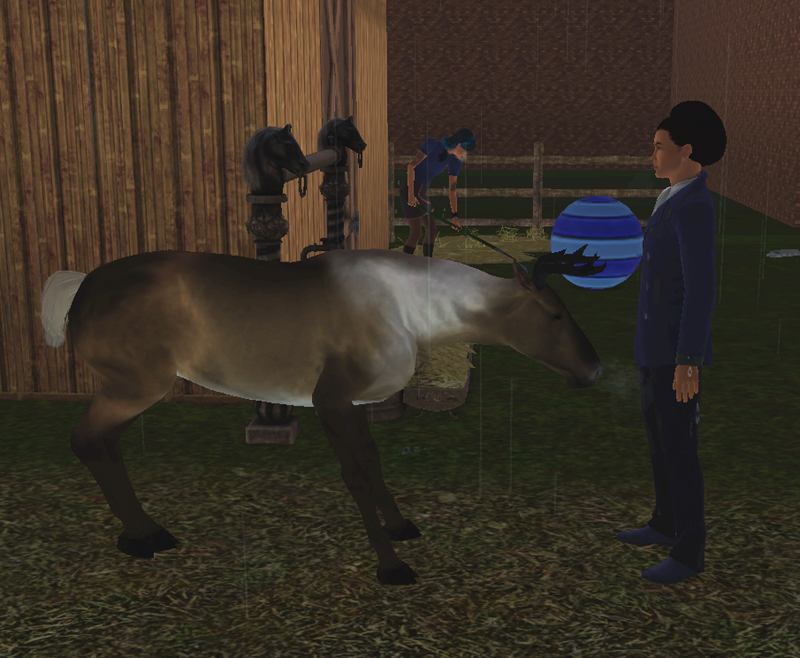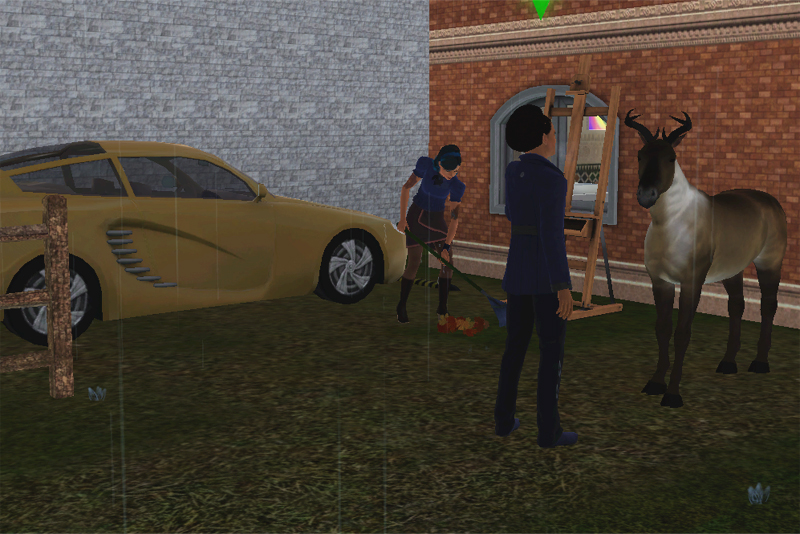 There isn't really enough space for a reindeer in central London though, even if you build it a stable on the ground floor.
So Amy and Mut, who by now were engaged, moved to the edge of town and took over a derelict factory. They put stables on the ground floor, and there is plenty of room for their reindeer to run about as well as his own paddock.
---
To be continued