[ Stories ] [ Dailies in Jericho ] [ Dailies in Jericho 2 ] [ Dailies in Jericho 3 ] [ Motoki ] [ Tigress Kitten ] [ Laura Bacon ] [ Ruth and Seb ] [ Dailies in Jericho 4 ] [ Dailies 5 - Babies! ]
[ Snow Bawl ] [ Snow Bawl 2 ] [ Nadia ] [ Karin Ell ] [ Migolia ]
Karin Ell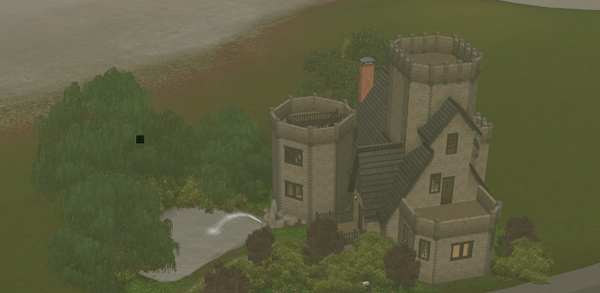 Karin moved into her new home in Jericho. It was a little odd: called The Rookery, it was a Victorian folly, a building that had only been made to LOOK like a castle, and of course much smaller. She loved it. She had decided it would be fun to decorate it as a fairy castle, as she loved fairy tales, and wanted to write children's books; but it seemed rather dark and forbidding.
The garden was quite overgrown garden and she uncovered a pretty spring in the pool, which was almost hidden by huge willows.
One area where she did not want realism was the bathroom! She installed a super modern toilet, after reading that real, old castles historically often had long drop toilets, which were essentially a hole in the floor with a bench above. She shuddered. No way!
Karin loved basements, and was really surprised to find there was no basement to this house. But it was built close to the sea, and there was a spring very near to the house so she assumed that was why - and a basement that was damp and mouldy would most certainly NOT be an attractive addition to her house.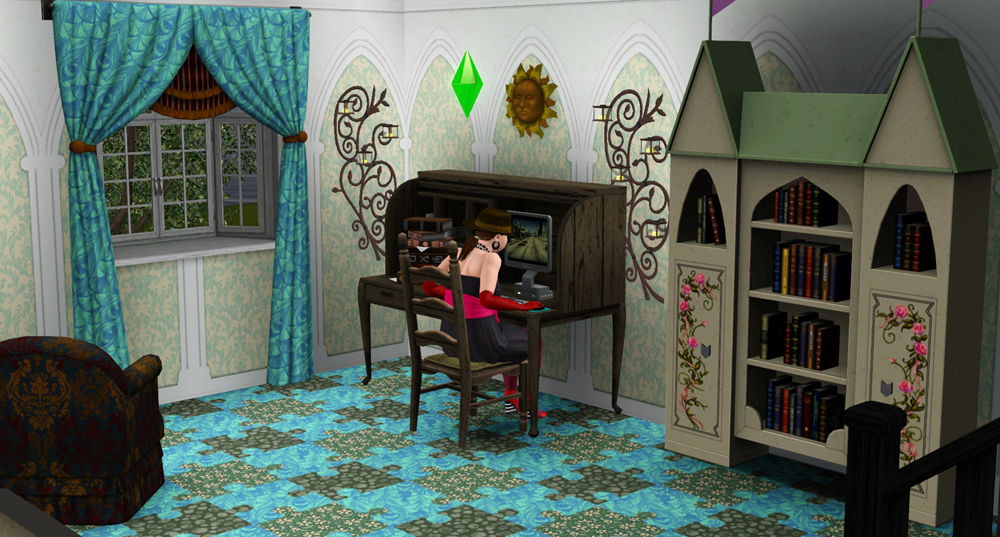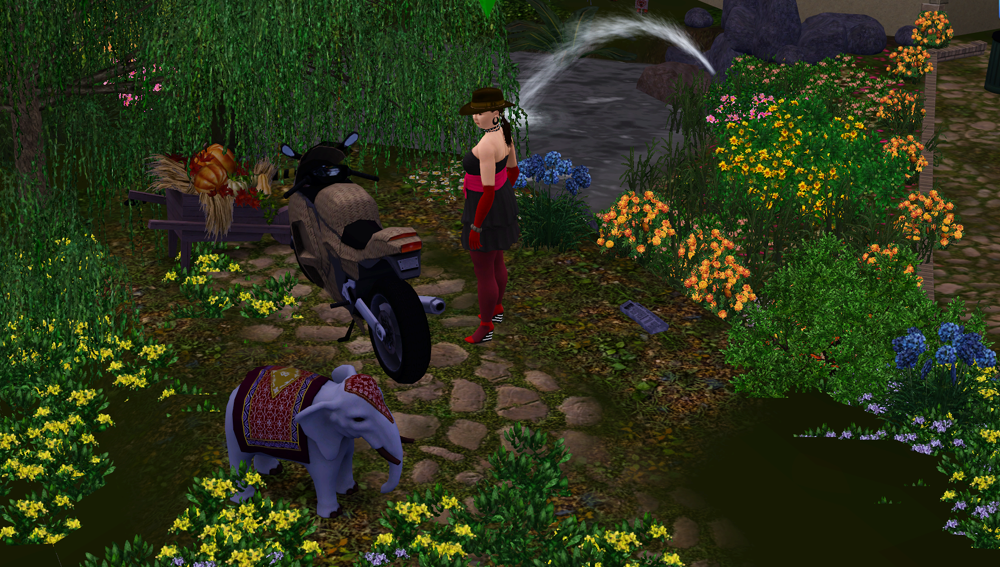 She parked her wicker motorbike in the garden, next to the purple elephant statue, and a wheelbarrow full of pumpkins.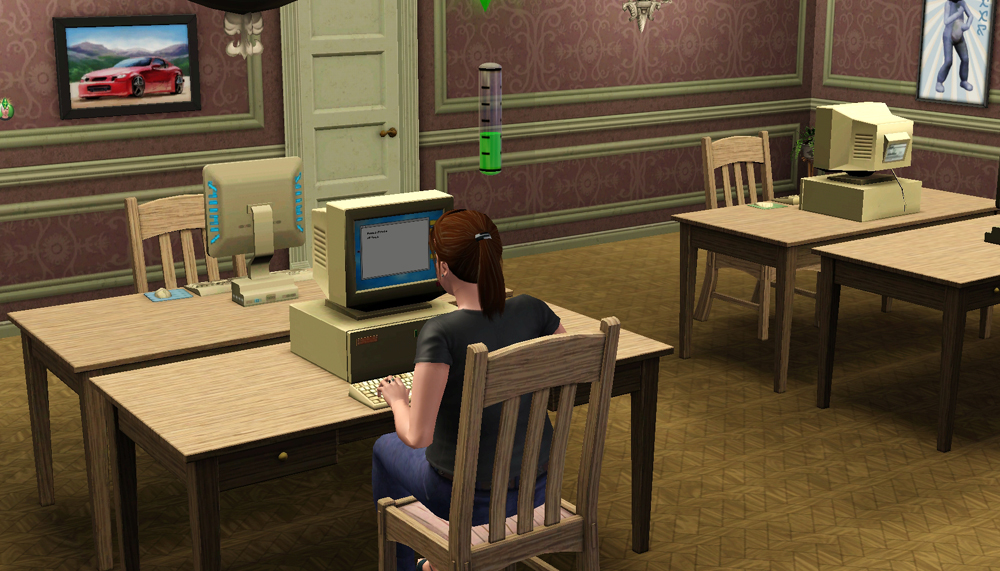 Later she attended a course at the Albemarle Education Centre work on her writing; there were some Sims practising their music in nearby rooms and she enjoyed listening to them as she worked.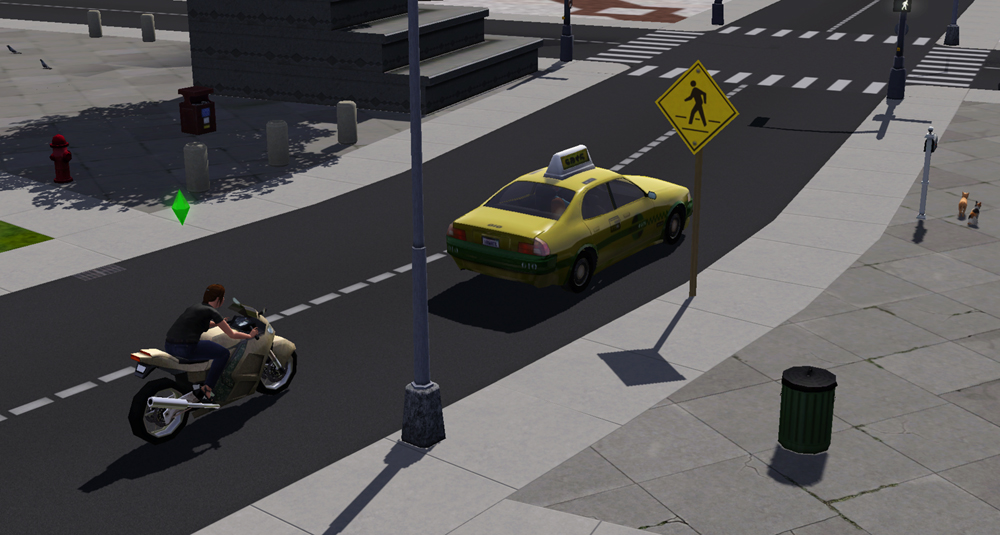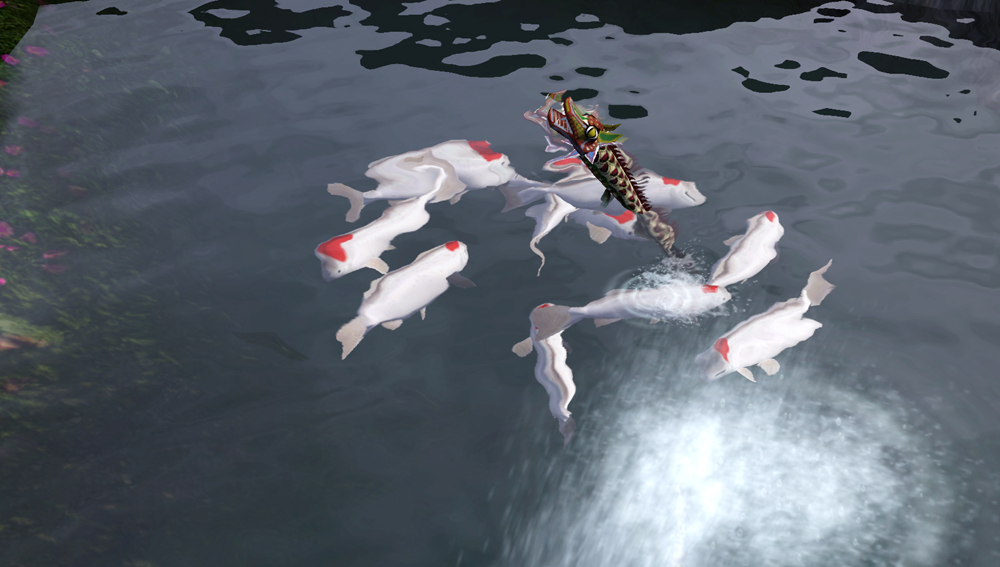 There were strange fish in the pond. At first she thought the dragonfish was an alien. "I must have been watching too many scifi films lately".
She also joined the Book Club.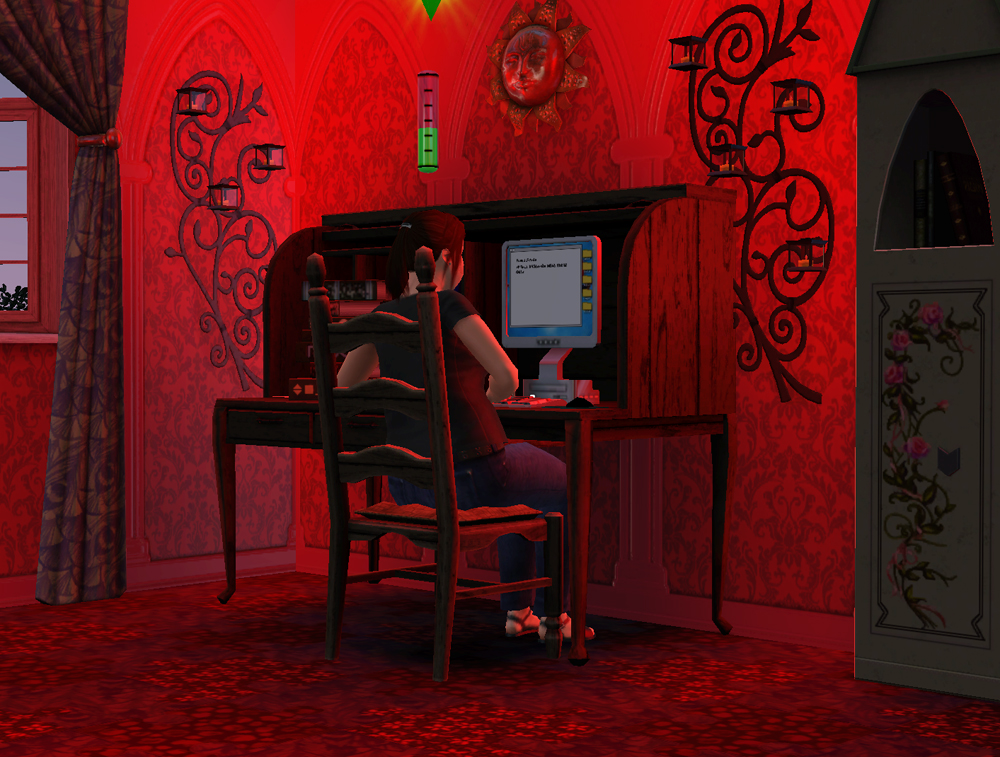 The book she was writing at the moment, Fae Dreamer, was not bringing in much money. But she was an unknown author, so that was to be expected.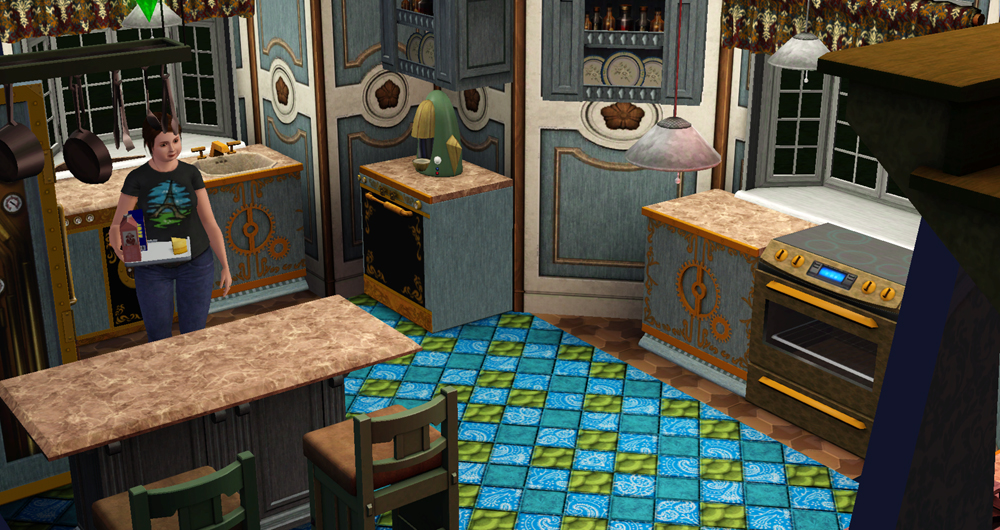 She could manage.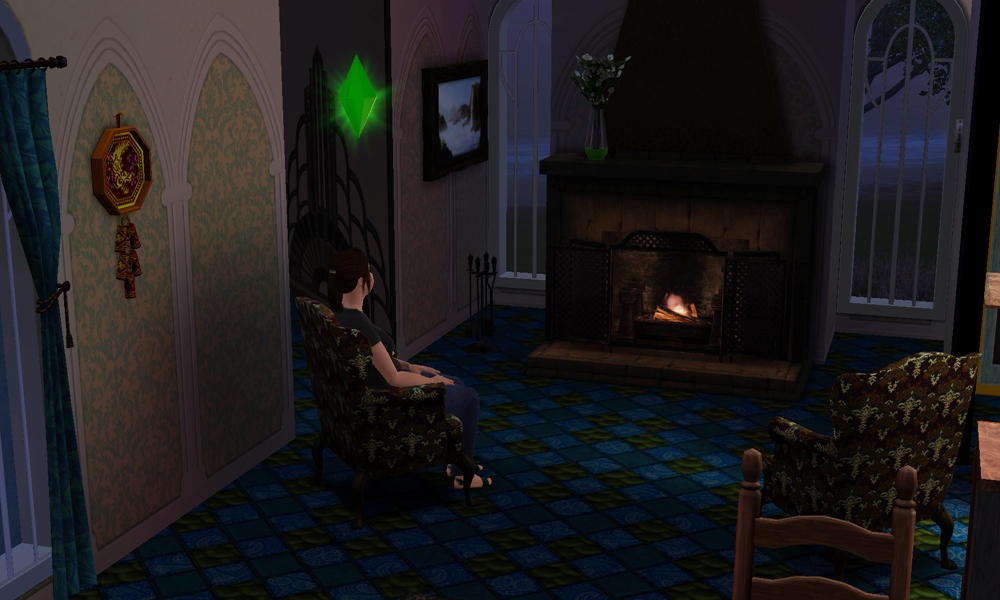 And was very comfortable.
---
Notes
There was a challenge to makeover an EA lot to suit a Daily. I'm afraid I cannot find the link now, and the challenge has probably expired.
Karin_L; I made her LTW into professional author and changed her from photographer to writer. She has a good sense of humour and is artistic.
I moved her into the EA lot The Rookery.