[ Stories ]
Jolrei Perdition
Jolrei Perdition moved in next door to Reggiko Winkle, to a house called Ranch Style Ranch. Daft name! He had always wanted to be a scientist, and quickly got a job in the labs.
His main hobby was fishing.
Getting to know his neighbour, she taught him a great deal about gardening. In return he took her fishing, but they went to the wrong place and didn't catch anything. She was quite annoyed about that. That was Saturday - on Sunday he found a better fishing spot and caught jellyfishes.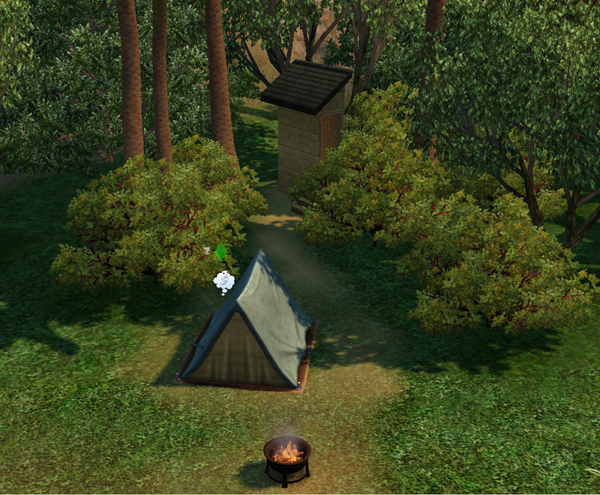 Because the Science Lab needed crocodiles, and he had lots of leave owing, he took himself off for a fishing holiday in Egypt. He didn't manage to catch any crocodiles but bought them at the store in the end.
---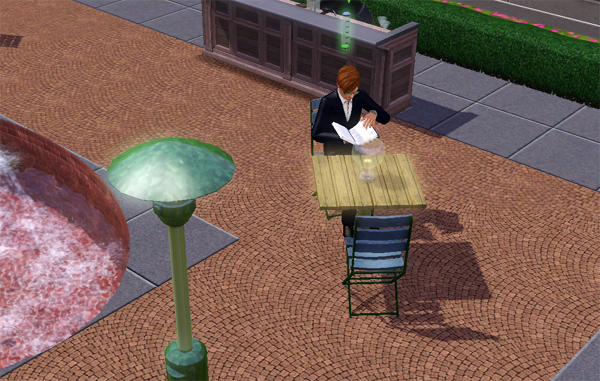 A great deal of studying was required to advance in Jolrei's profession. He carried his book around with him wherever he was.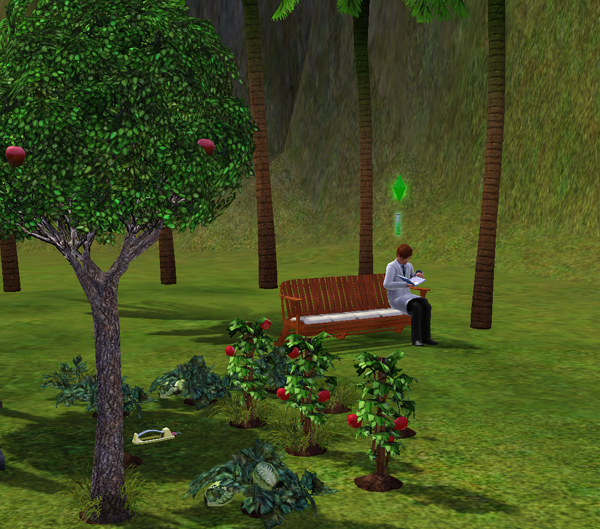 Whenever he could, he liked to sit out in his small but growing garden to study.
This is a celebration picture! He came home from work having unexpectedly been promoted to Creature-Robot Cross-Breeder, and so attaining his lifetime ambition. Still young at heart, he dived straight into his video game, not wanting to think about "What comes next?".
Jolrei's Matrimonial Adventures
This is Janna, with whom he didn't get on so well, though she stayed over a couple of times.
"Too demanding. I bought her a drink, what more could she want? You mean I am supposed to LISTEN to you as well?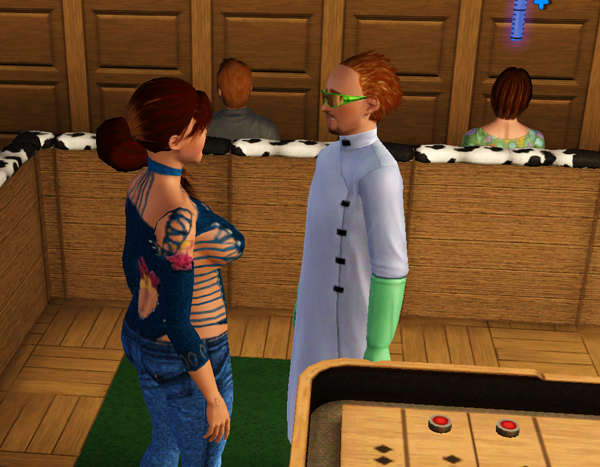 He met Tigress Kitten in a bar, and they got on really well. He never noticed what she was wearing.
Unfortunately shortly after meeting her, he lost touch with her, as he had to move to Newton leFade, and as her phone number was written on a corner of an old envelope, which wound up in a pocket of an old pair of jeans which went through the laundry, losing all legibility. So that was a romance that was never meant to be.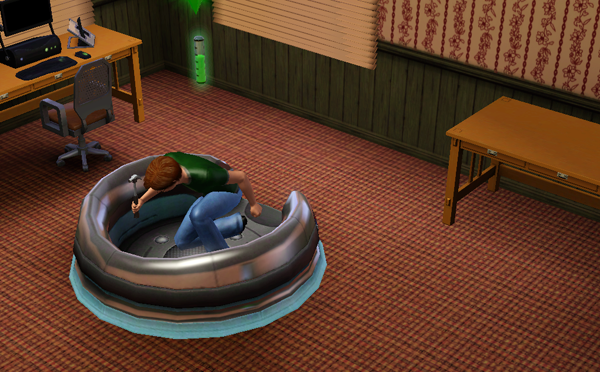 He acquired a teleportation device. It needed a lot of work though.
---
---
Credits
Jolrei's self-Sim is available from MATY.