[ The Broke family in Riverview ]
The Brokes
Most of the Broke family moved to a brand-new council housing in Riverview.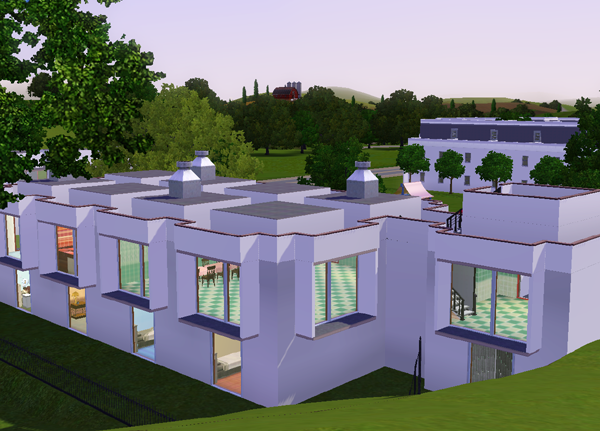 The Brokes, between them, take up most of one block.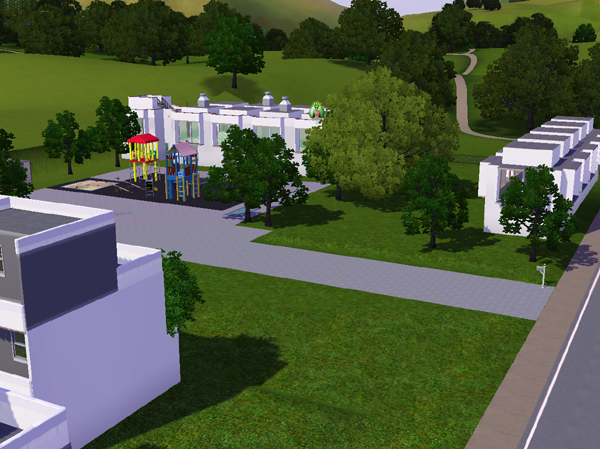 The others are so far unoccupied. Riverview is a prosperous neighbourhood with a generous council, and the Brokes were living in their little trailers for far too long. The estate is set in lovely countryside at the edge of town.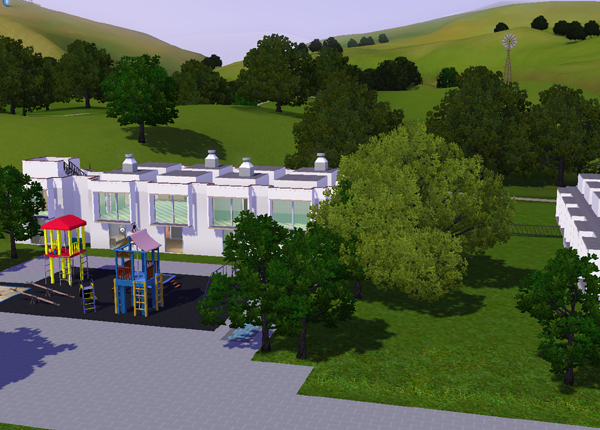 The children specially like the well-planned playground.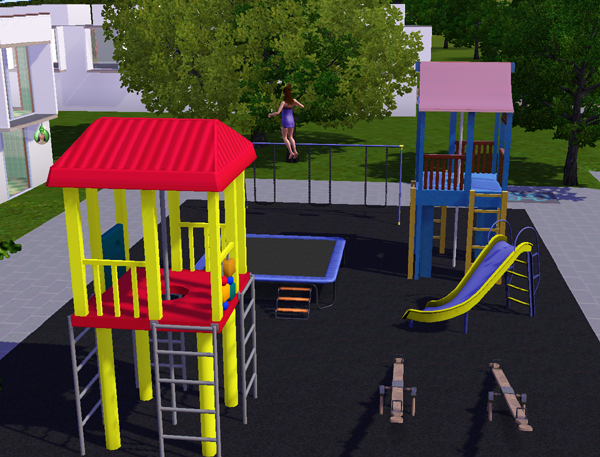 Flying here is Susie Broke demonstrating her trampolining skill.
So far, Buck and Shana Broke live here, Buck's older son, Trigger, Shana's children Oscar and Lulu, their daughter Susie, and their youngest son Tomlin.
The teens got part-time jobs to help the budget. Oscar now has a part-time job at Dividisero Books, and Susie at the EverFresh Delights Supermarket.
Meanwhile Flo, Flat and Skip were still living at the trailer park while their flates were prepared
Ruby's Wedding!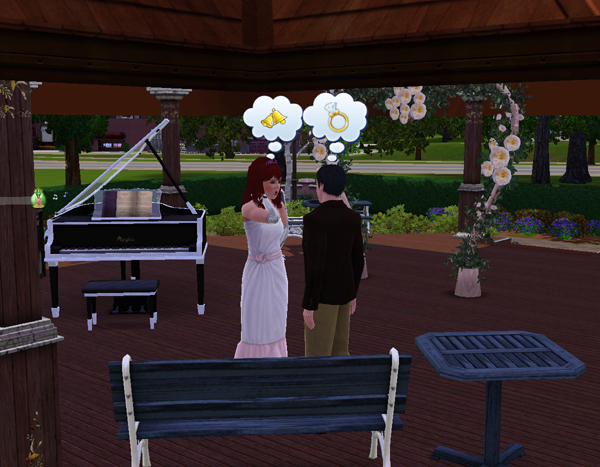 Ruby and fiance to be were the first to arrive at their venue, the Gazebo.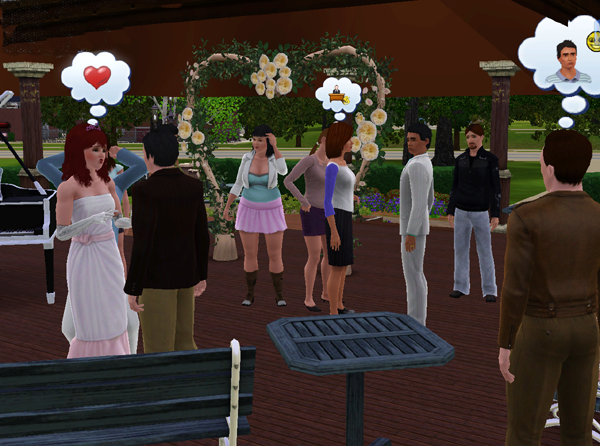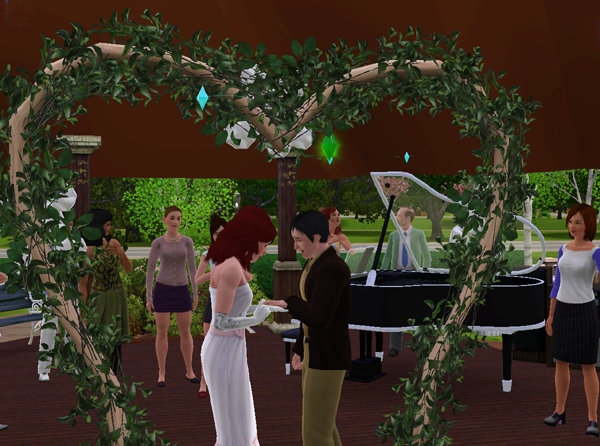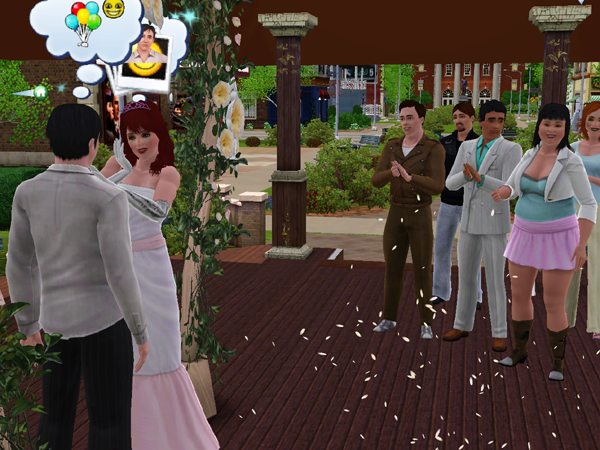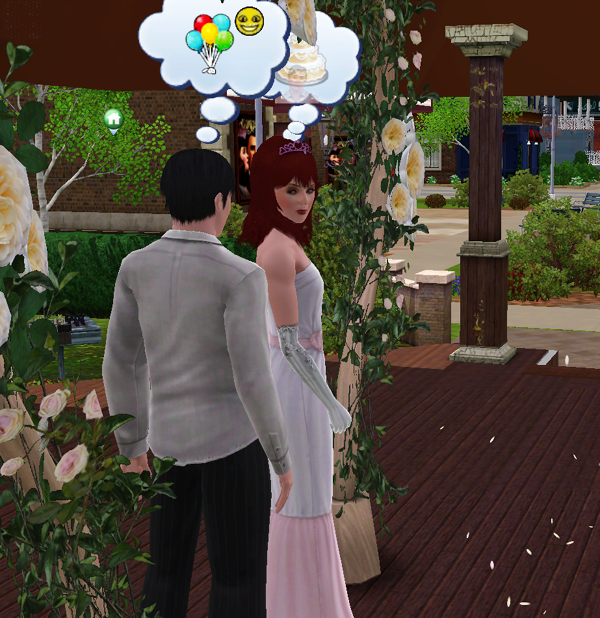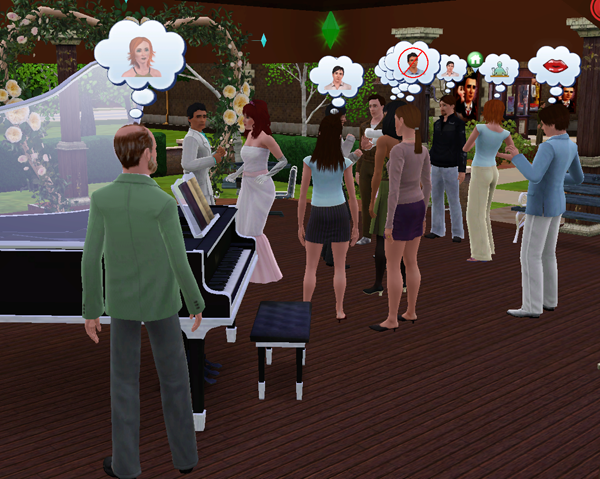 Skip was very happy for his daughter. After her short-lived and disastrous marriage to Don Lothario, it was time she got a break. Her new husband was well-off, and Ruby would never want for anything. He also seemed a decent Sim, if rather quiet. But then, Ruby would make up for that.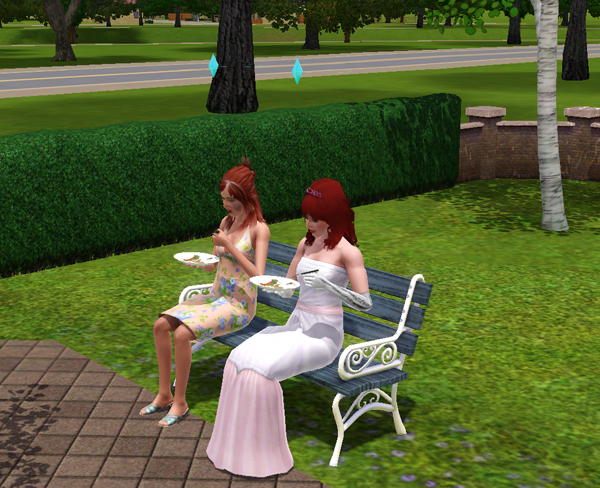 Bride and Mum taking a break from dancing.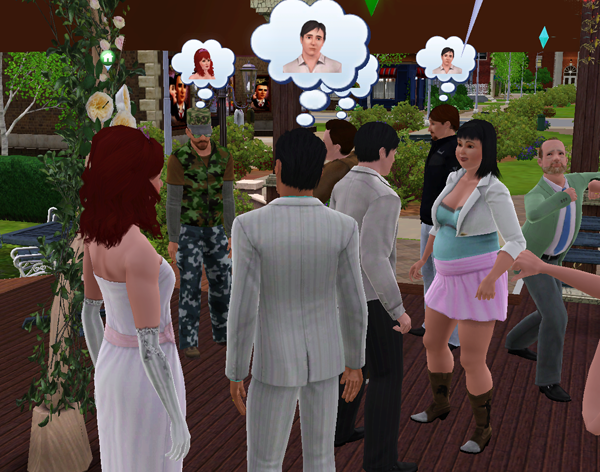 Ruby and her new hubby moved to his house, and she became pregnant immediately.
Skip asked Tatiana Ivanov out to the Butterfly Dome, and to be his partner at the Prom.
When Ruby's baby arrived, she called her Emerald.
---
To be continued. Maybe.
---
Credits
The Ferrier Estate is a building which originally comes from the London world made by jay6754. Sadly the London world is broken and the creator has said he has no intention of fixing it. It is beautiful and worth the download just to look at it.These buildings are called the Ferrier Estate and I believe it is based on a "real" place. I've adapted it and Siminized it quite a lot.