[ Stories ]
Evie Leash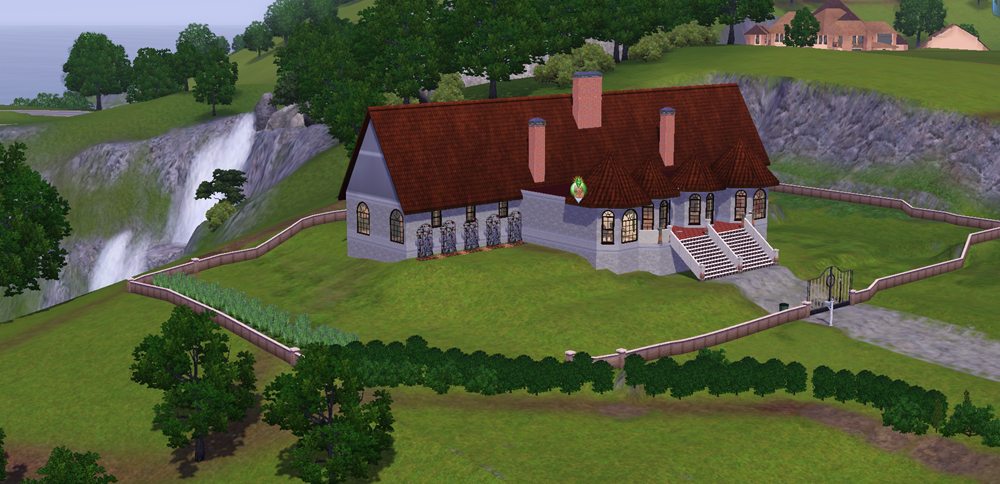 Moved to New BB. Had her old house rebuilt there because she loved it so much. It was in a rather scenic spot, near a waterfall, and she had to agree to allowing a public right of way across the land... but there was plenty of room. So she agreed with BB council to make her a wall to protect her privacy and fence off her garden so that day-trippers wouldn't picnic in there!
Evie's books to date are:
| | | | | | |
| --- | --- | --- | --- | --- | --- |
| Fiddler on the Wire | Mystery | Normal | 544pp | 1154 | |
| Ice and Pearls | Mystery | Normal | 564 | 1039 | |
| My Name is Lynn | Biography | Normal | 342 | 308 | |
| Sheep of MI6 | Mystery | Best Seller | 518 | 1012 | |
| Shrews of Peace | Drama | Best Seller | 269 | 478 | |
| Stalker on the Wire | Mystery | Hit | 487 | 1354 | |
| The Bells of Mabinog | Mystery | Normal | 523 | 743 | |
| The Napoleon of Three Balloon Hill | Mystery | Best Seller | 497 | 1609 | |
| The Pencil Killers of Newmarket | Mystery | Best Seller | 514 | 1095 | |
| Toads of Roads | Drama | Hit | 312 | 399 | |
| Midnight in the Garden of Red and Green | | Best Seller | | | |
A distant relative passed away - an uncle Evie had never known - and left her 33,756.
She decided to travel a little, and bought an Age Freeze Potion. Evie is now immortal until she eats Birthday Cake.
She hadn't been abroad and thought to start with China, and try to get her visa there. She would set some novels there, and claim the trip as a taxable expense!
A second trip to China, paid for with the proceeds of the first.
Worked on her martial Arts skills, and learned to meditate, explored some tombs, found some ancient writings.
Visa level 2, into 3.
She brought some gems and minerals back, and a few relics. Now she should be able to write her next book, which she planned to set in China. Finished decorating her bedroom, and wondered "Now what?"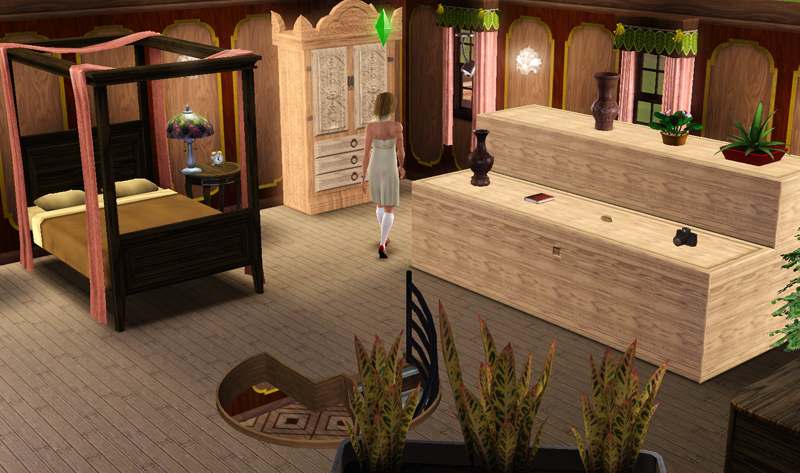 Went to a party at Sarlona's house, almost next door. Was concerned because Sarlona's babies, Mitzi, Tam and Gerard, were just left lying on the floor - but in spite of that the babies seemed quite contented. Sarlona told her it was quite all right, the babies would rather be with the other members of the family than shut away in their bedroom. She bored Oona to death at the party lol.
And she was awarded a Clone Voucher for her services to logic (all those mystery novels!) So she wouldn't be lonely in her old age.
She had met some nice people in Shang Simla, Shing Hong and Ahmed Diab. Invited them over for a visit, and they enjoyed being shown around Barmy Bay.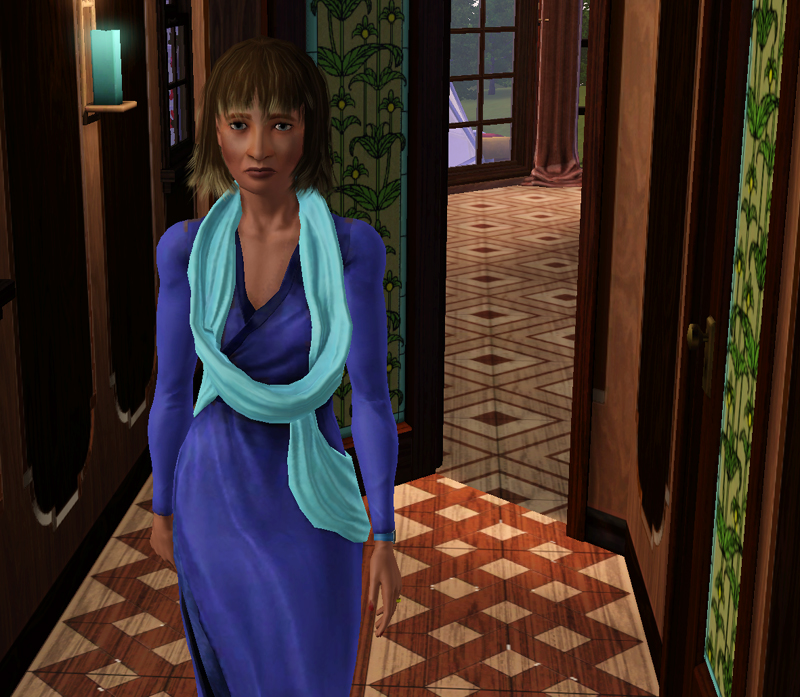 Her house was lovely. She had everything she needed, books to write,even a slim figure for the first time ever - but she felt she needed more in her life.

A new Alchemy Store opened up and she bought a potion.

When she drank it, she turned into a genie!

What that meant she had no idea, but her skin went a strange shade of blue. She had heard most Supernaturals were hanging about in a town called Moonlight Falls, so she moved there.
---
To Moonlight Falls