Sutty in Appaloosa
Sutty Gentian
Bought a tiny cottage in Appaloosa. She loves music and her lifetime want is to compose. She had a long way to go. Found Logic hard but continued to study. Played with her lizard Cinder again, but it bit her again. She decided to sell it.
She met Gavin Pinkerton (had an opportunity to sell him some fish) and liked him. Found they had quite a lot in common. But he was going out with a vampire, and a lot older than she.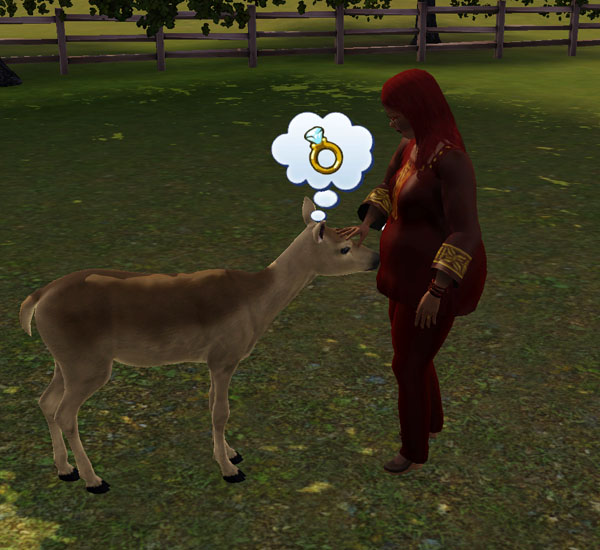 She found a deer right outside her house. For some reason it wanted to get engaged.
Some time later, now playing in a String Quartet, she has reached level 6 of the music career. Doing very nicely, and she decided to take a holiday in Egypt and research Egyptian music, and didn't complete the research. But she planned to return asap. Meanwhile, she brought some uncut turquoises back.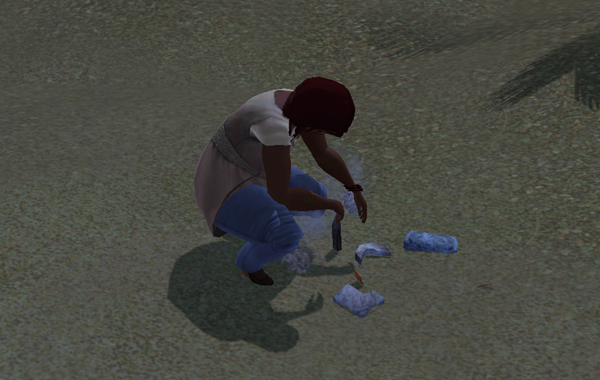 She had a few trips to Egypt, China and France, and still didn't manage to complete her research. It would have to stay on the back burner for now.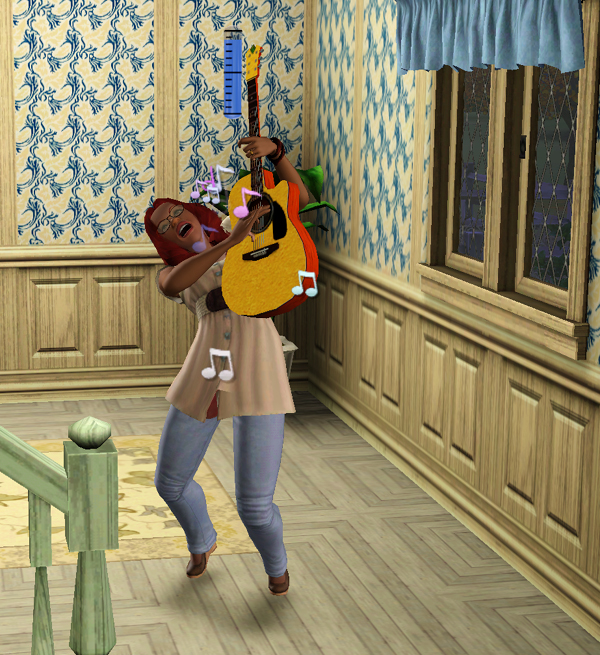 She adopted and brought up a mixed-breed puppy called Maya, a tiny puppy who turned into a huge Alsation cross. Sadly, Maya was taken away by the authorities when Sutty wasn't able to give her enough attention. Music practice, gem collecting, composition, gardening and schmmozing take up TOO much time. Here she's singing the blues about Maya leaving.
---
Sutty is downloadable here.