[ Sims 3 Lots ]
[ Container Prefabs ] [ Catford ] [Prefabs] [ Lustron Homes ] [ What Lies Beneath ] [ Mowbray House ] [ Modern Tudor ] [ Pickel Slug ] [ New Venice Skate 'n' Bowl ]
[ Capak Institute ] [ Double Tiny Town House ] [ Tiny Town House ] [ Alvin's House ] [ Gardiner House ] [ Gerber House ] [ Boxy Town House ] [ Sunset Hall ]
[ Civic Centre ] [ Herald Offices ] [ Bay Chinese Cemetery ] [ Gerber House ] [ Corn Exchange ]
Modern Pre-fabricated homes
Many are made from shipping containers.
Some are here, Siminized for Sims 3.
http://www.cheapcontainerhomes.com.au/
They are great starter homes, in RL Australia.
The first problem with these plans is that while humans can climb across to the other side of a double bed, which is against a wall, Sims can't. So I thought about making the bedrooms into singles, keeping the dimensions of the container-house the same. You may also need to rearrange bathroom furniture, but the space will work.
The first fits on a 15 x 10 lot.
The first Sim to move into one of these, in Bridgeport, was Jeromy Craig.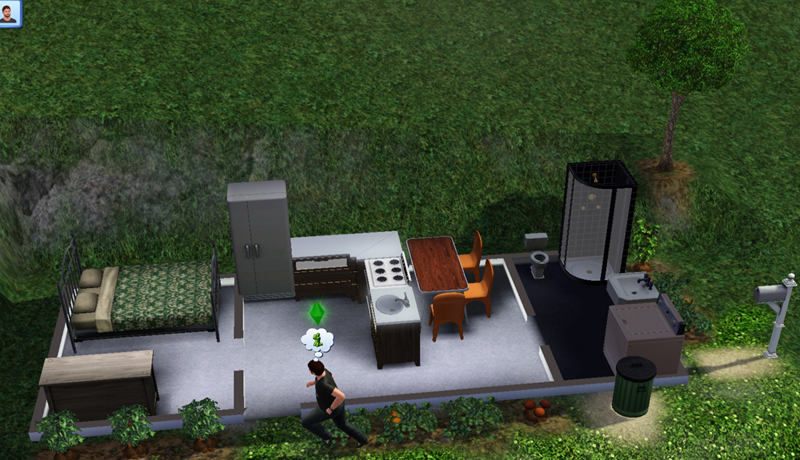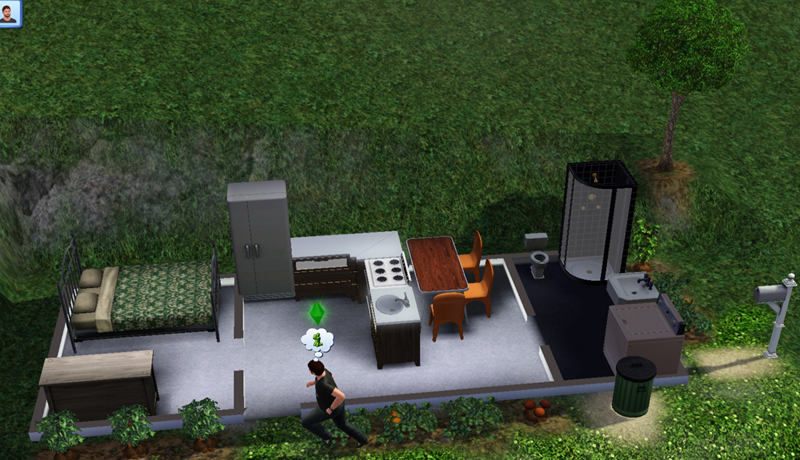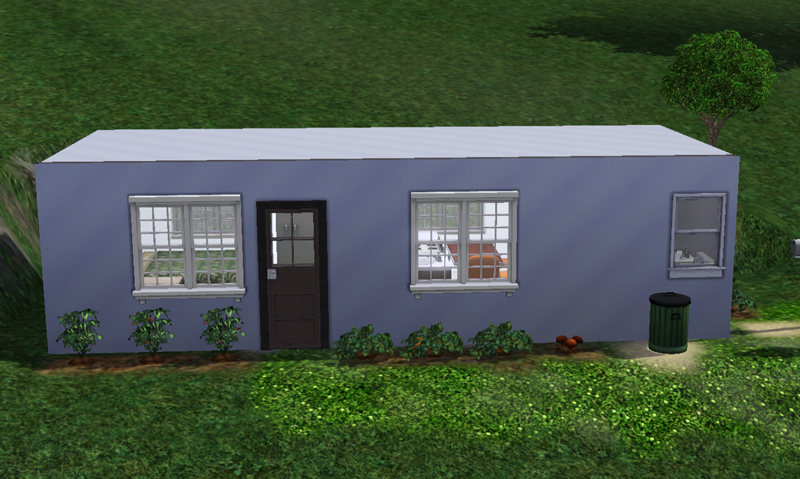 Cost: §10,056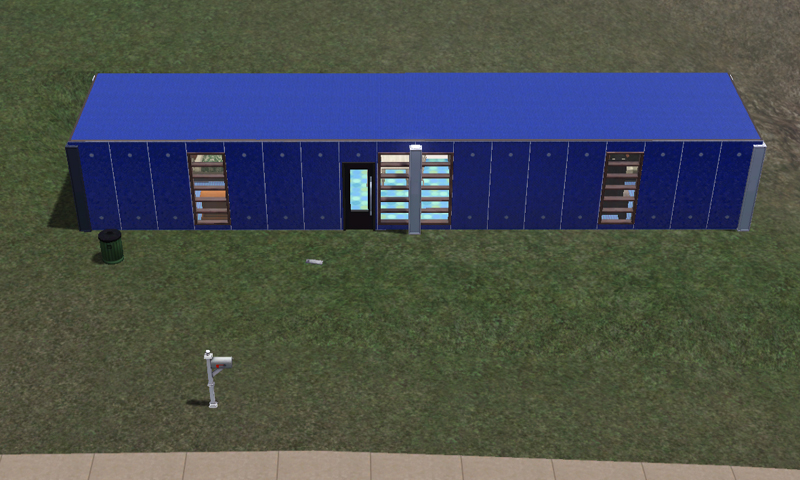 The next home was occupied by the Bunmui twins. On a 30 x 15 lot. 2 bedrooms, 2 bathrooms.
Cost: §20,089
---
The third home. 3 bedrooms, 2 bathrooms.
Alvin Dutch, married to Sarah Ferguson, teen daughters Cadence and Breanne.
Download the house. On a 25 x 15 lot, so a little cheaper, but with a pleasant decorative garden feature.
Cost: §17,926
---
Sita January 6, 2017