[ Mid-Century Small Duplex ] [ Capak Institute ] [ ANGHQ ] [ New Venice Skate 'n' Bowl ] [ Double Tiny Town House ] [ Tiny Town House ] [ Alvin's House ] [ Gardiner House ][ Gerber House ] [ Boxy Town House ] [ Sunset Hall ] [ Civic Centre ] [ Herald Offices ] [ Bay Chinese Cemetery ] [ Gerber House ] [ Pickel Slug ][ Corn Exchange ]
Brzozowski Buildings
See also Brzozowski Mall, Brzozowski Small Cottage
Brzozowski Large Cottage
Inspired by the wonderful, watercolour works of Tyrus Brzozowski, which are in turn inspired by old-style Warsaw, this is an upgraded and much improved version of my Brzozowski Small Cottage.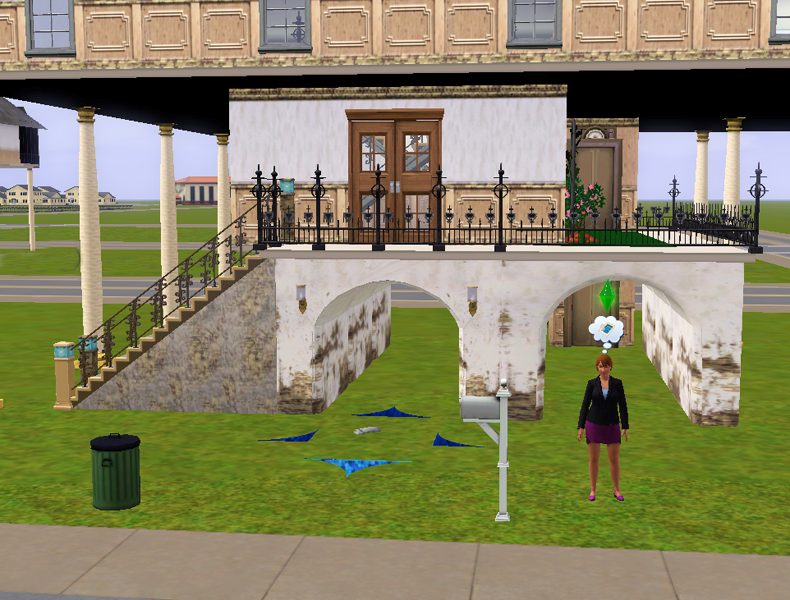 Well, it's a pool, though not a swimming pool. There's plenty of space to create a swimming pool, though, when you can afford one.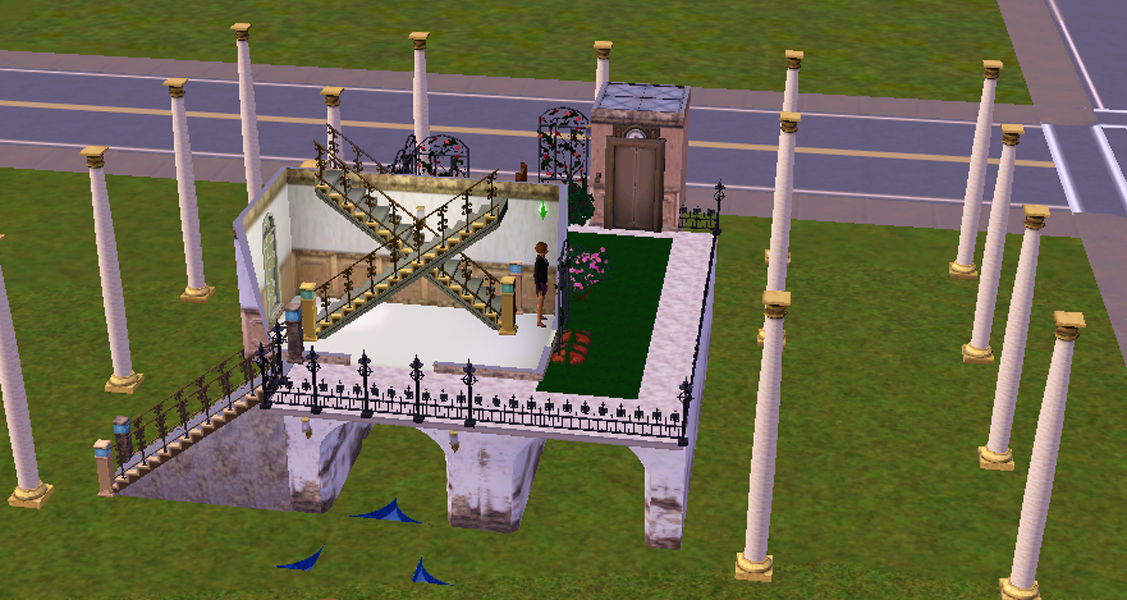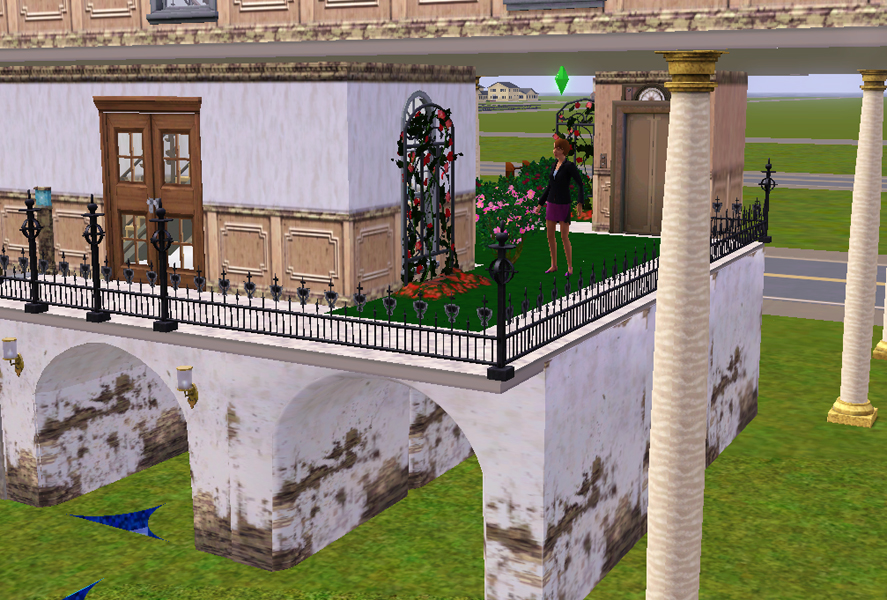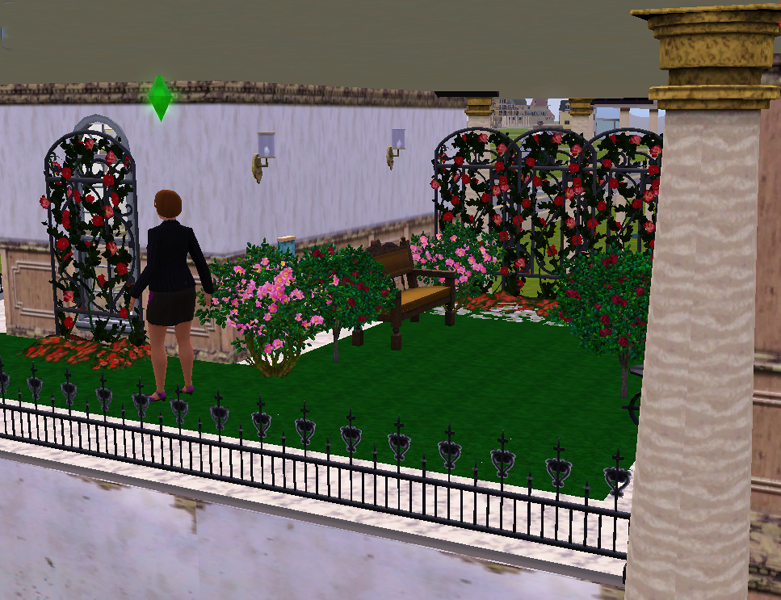 On top of the old arches there is a tiny sheltered garden, quiet and secure from prying paparazzi.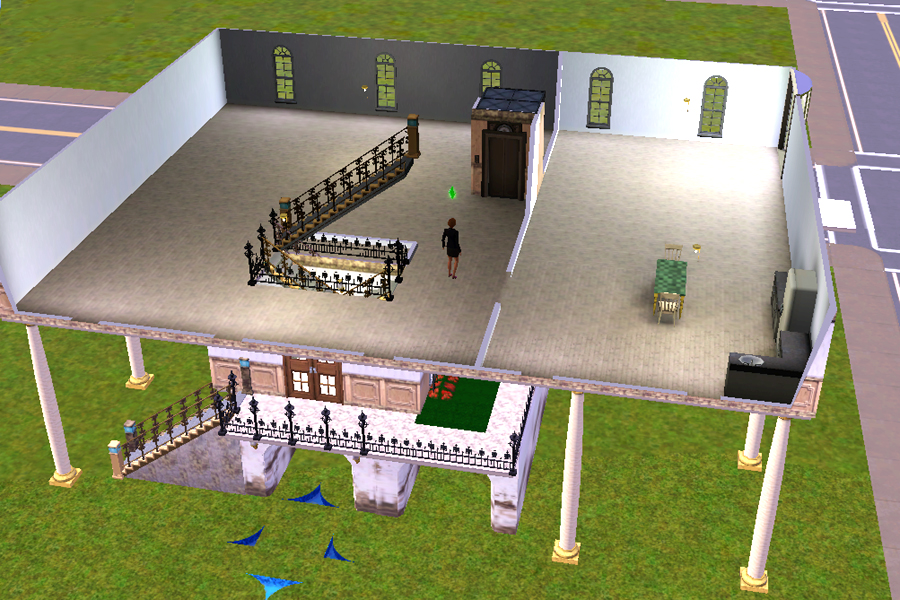 There is loads of space on the main floor for entertaining, raising a family, or keeping loads of cats.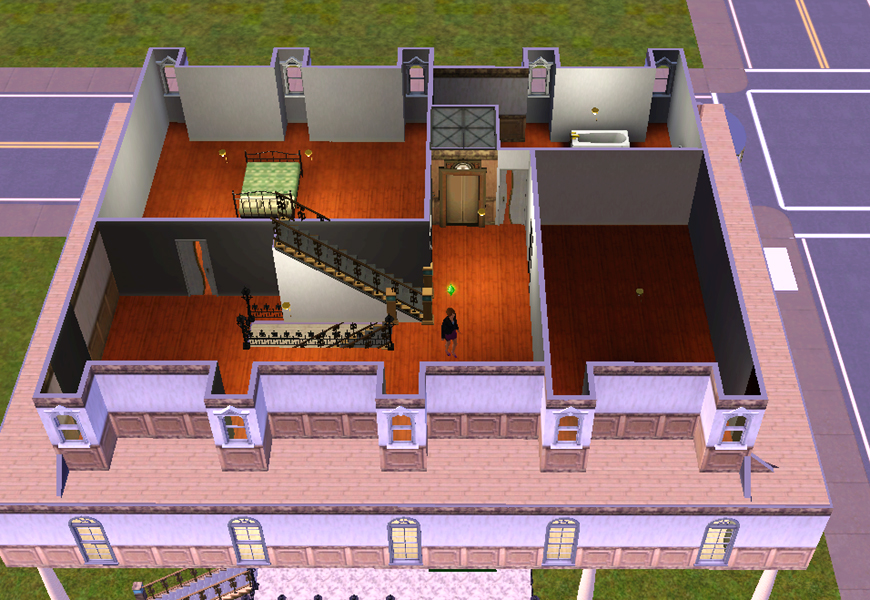 Barely furnished and decorated in Landlord's Off-white. There are two bedrooms, one bathroom, kitchen and plenty of living space.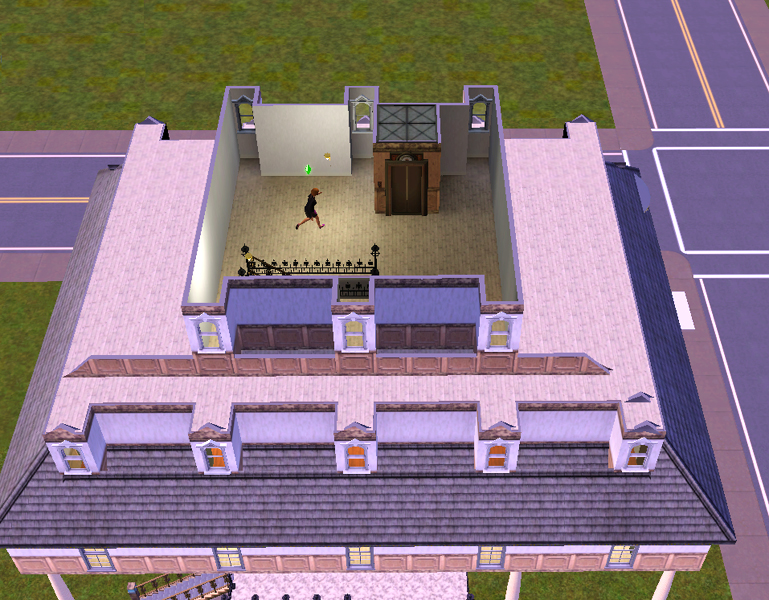 Both attics are large and usable, reachable by lift and stairs, and the lot has been playtested.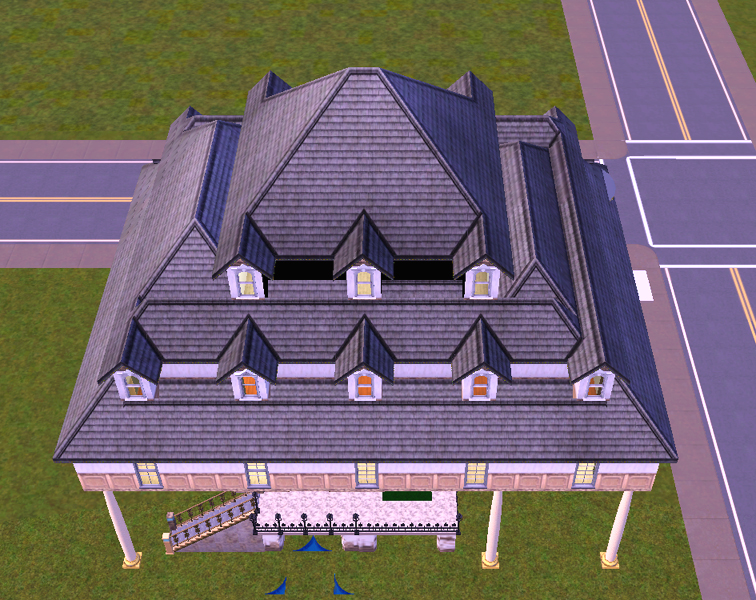 The old arches are remnants from some previous dwelling on the site. There is a lift as well as stairs.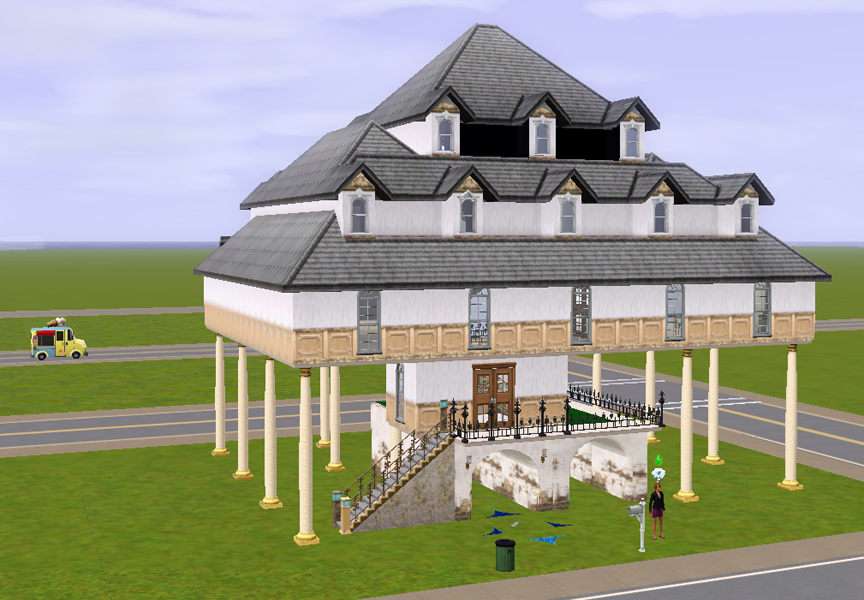 Cost §49.974
This is a 23 x 30 residential lot, made with all EPs and SPs installed. Of course, it would fit onto any larger lot size. There's plenty of room for landscaping or gardening.
In the pictures I used a front door by Mutske, free from TSR, and not included. The filename is Insta-Door Double with Glass. I have also used a column-arch by Luna. The filename is luna_arcoCallejón. Since these are difficult to find now Luna's site is no longer maintained, I have left that in the Sims3pack.
You can also download the Luna column-arch here if there's any difficulty with it.
---
Sita March 20, 2017