[ Capak Institute ] [ ANGHQ ] [ New Venice Skate 'n' Bowl ] [ Double Tiny Town House ] [ Tiny Town House ] [ Alvin's House ] [ Gardiner House ][ Gerber House ] [ Boxy Town House ] [ Sunset Hall ] [ Civic Centre ] [ Herald Offices ] [ Bay Chinese Cemetery ] [ Gerber House ] [ Pickel Slug ][ Corn Exchange ]
Brzozowski Buildings
See also Full-Bodied Businessmen's Association Ltd, Brzozowski Elixirs, Brzozowski Small Cottage and Brzozowski Large Cottage
Brzozowski Mall
Inspired by the wonderful, watercolour works of Tyrus Brzozowski, which are in turn inspired by old-style Warsaw.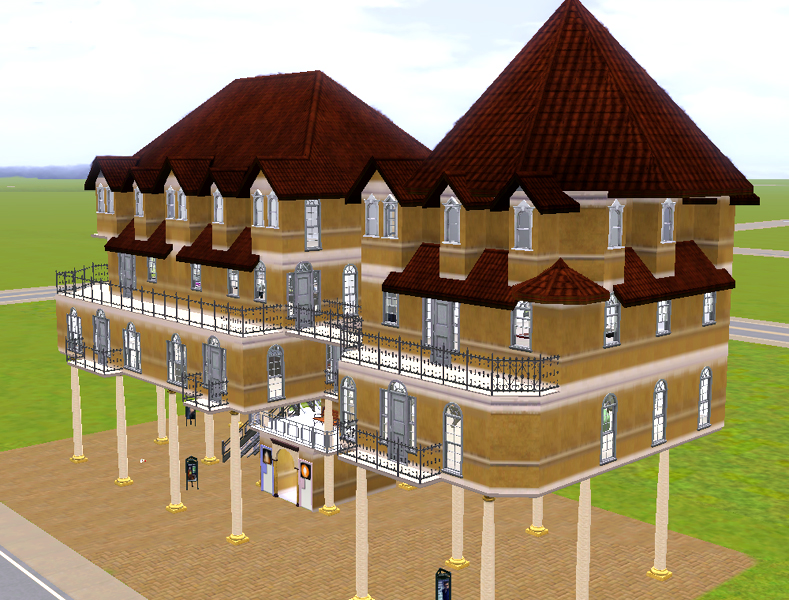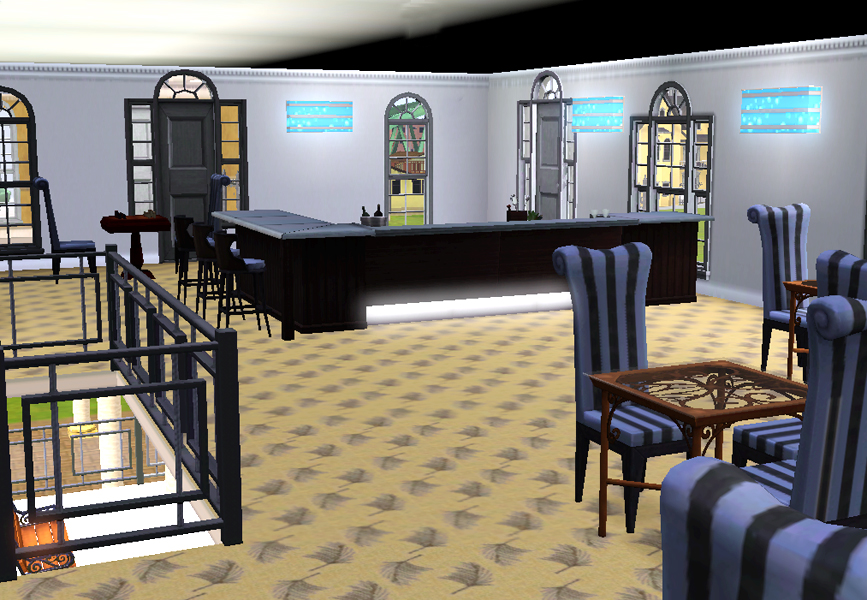 The bar. Yes, I made the place into a Dive Bar.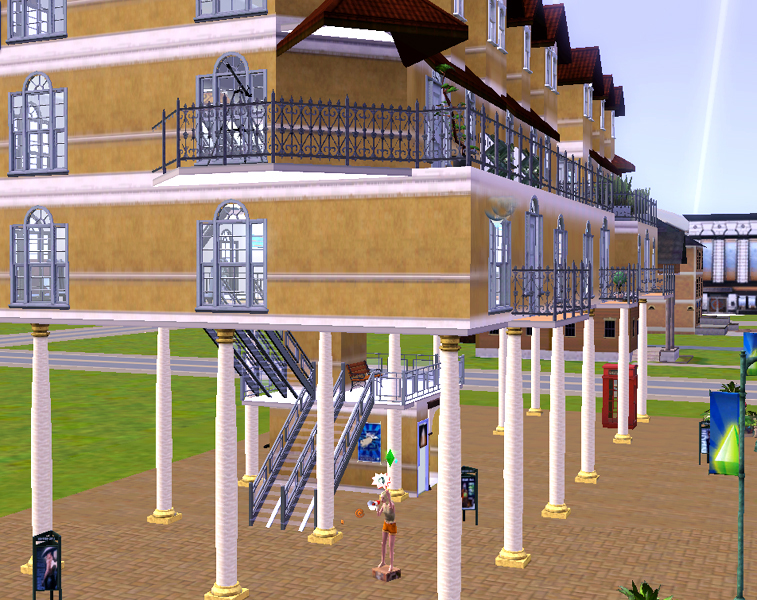 But the staff are complaining about low wages.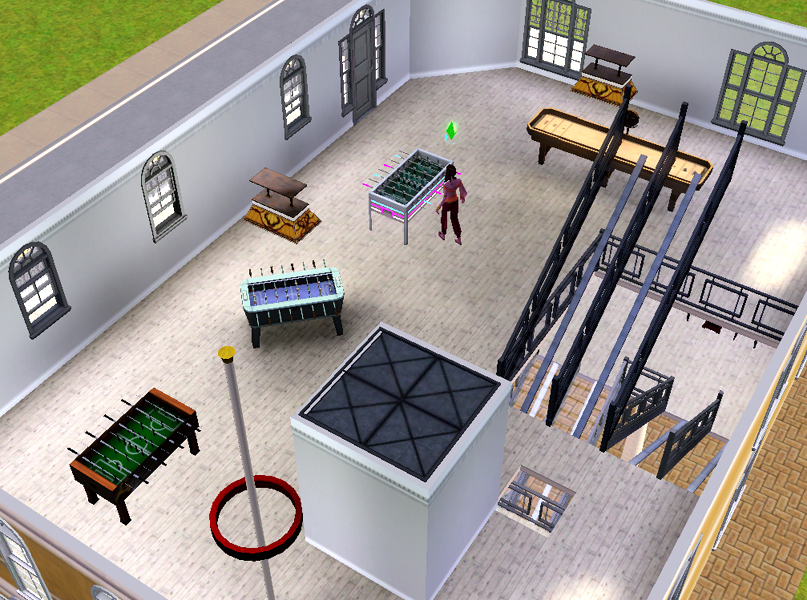 This is a 20 x 40 community lot, made with all EPs and SPs installed.
I may have used a few decrapified Store items here. If you don't have them, your game will simply load some other (usually decorative) item.
Also The Perfect Window by Mutske, free from TSR. Again, if you don't have it, your game will substitute if necessary.
---
Sita September 26, 2016