[ Challenges ] [ Sims 3 Stories ]
Claire Ursine in Sunset Valley
The house for this

Sims 2 Townhouse challenge was made by Karin, see it here, get it here.
I've been playing it as I play most of my families, rather than as a full challenge; poor Claire Ursine has had to WORK to get furnishings for her house.
---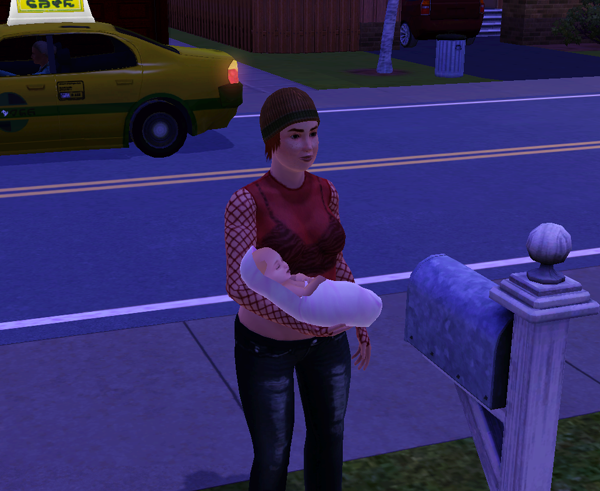 Claire and baby Bethany moved into a town house near the Science Facility. Claire never wanted to see Jared Frio again. Smooth moves, getting her drunk... But she loved her new baby daughter, who had inherited her father's lovely thick hair.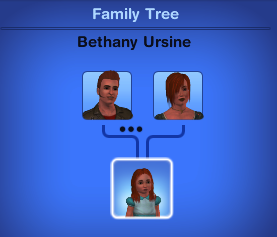 She had searched hard for a place to move to that had room for Bethany to grow up, and was still near enough to shops and schools. She herself was tired of working in the Criminal career - what kind of job was that for a mother? and intended to try and get work as a lab assistant as soon as Bethany was old enough for school. She found a small town house, right opposite the labs. That would be very handy.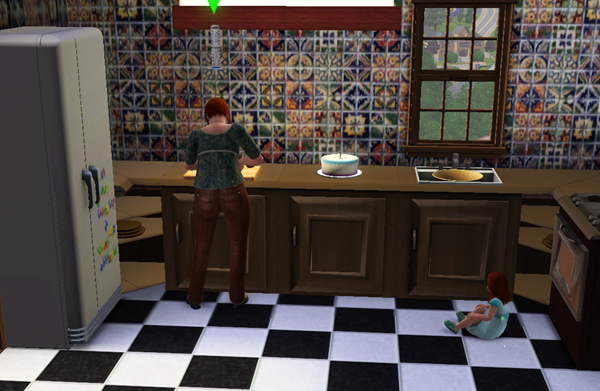 The kitchen was quite old-fashioned but would do perfectly well. There was a washing machine in the lower ground floor.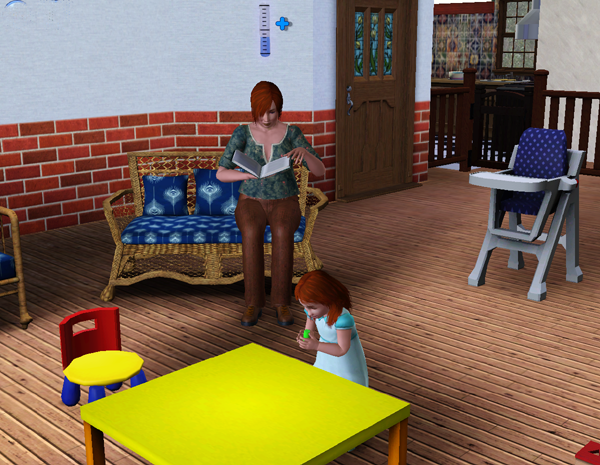 The centre of the house was the large, bright sitting room. It was divided off with a small fence to stop Bethany climbing the stairs or going into the kitchen unsupervised.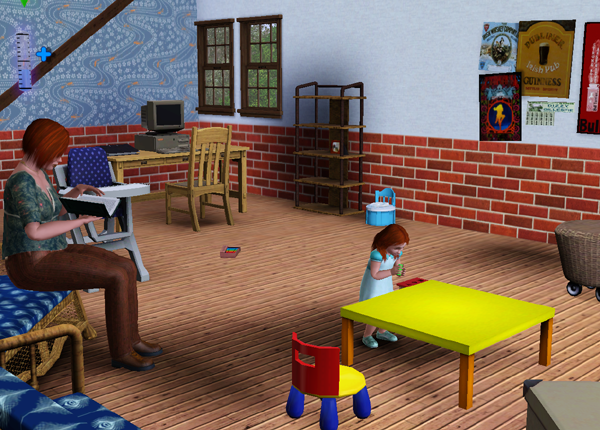 Claire had not very much money for decorating after they had fixed the outside walls of the house, so she had to use cheaper toys. Bethany didn't mind a bit.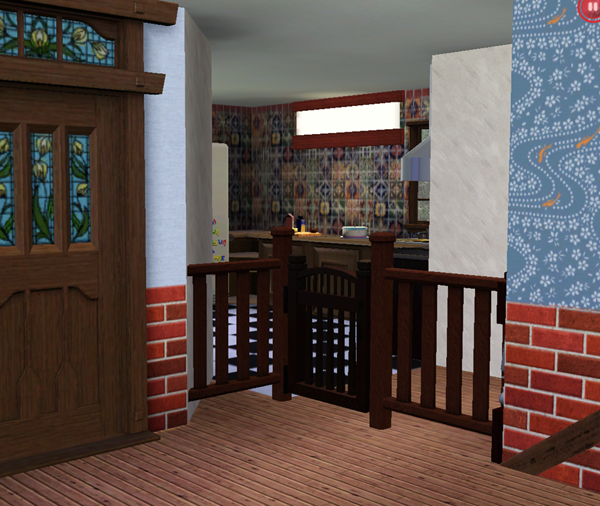 The kitchen had lovely bright tiles which Bethany loved to look at.
The small patio area was constantly full of washing while Bethany was a baby. Claire loved plants and was dreaming of learning about gardening.. she wanted to grow all her own vegetables, but so far she could afford neither the course nor even a book on gardening.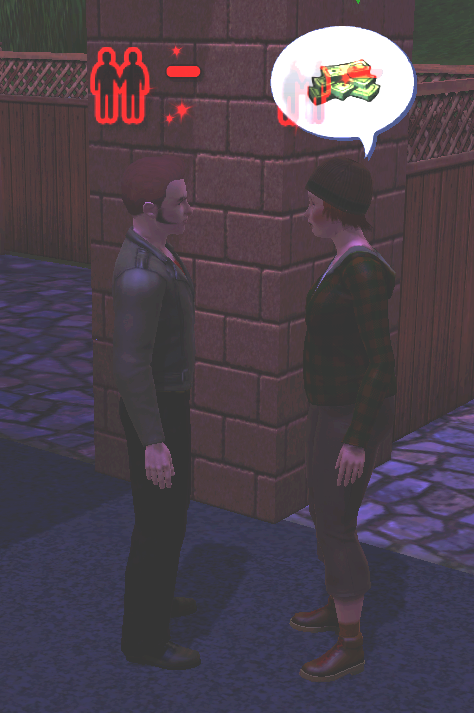 She gritted her teeth and went to ask Jared if he would like to see his daughter, or even come over for her birthday, but he was not at all interested, "It's just a trick to get me to pay you some money for her. Well I haven't got any so there!"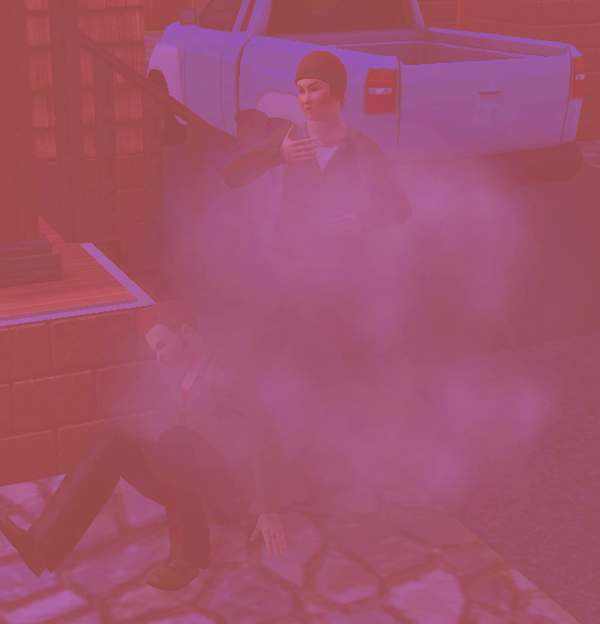 Did I mention that Claire has a temper? She beat him.
(I was delighted to see that her social bar was completely full after this fight :)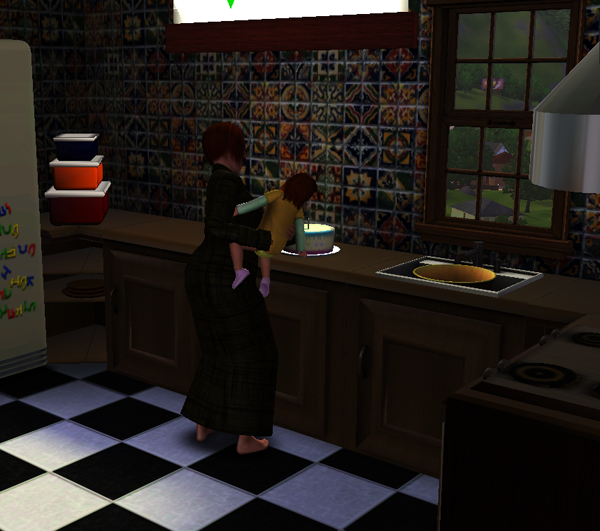 When Bethany aged up she got Good Sense of Humour; she has Easily Impressed and Virtuouso.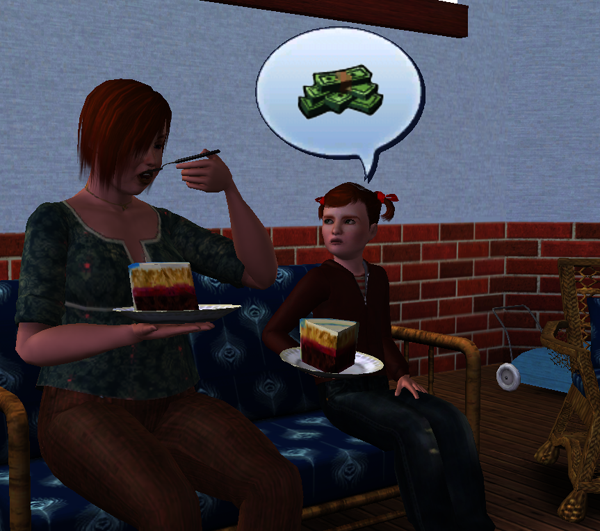 Bethany was very concerned about money. "I want to learn the piano, Mum, will you buy me a piano?"
"I can get you a keyboard, they're a lot cheaper, and you can start with that. Maybe you can get a paper round or something. And you can help me with the housework, so that we don't have to have a maid. That will save quite a bit. What I really need is to get promoted. Or married. And that ain't gonna happen."
Bethany thought about what her mother had said for a long time. Then she decided to paint some pictures to brighten up her new bedroom.
---
August 14, 2012