[ Challenges ] [ Sims 3 Stories ]
Rhapsody in Chinese
Another Design Challenge from

Task: Redecorate the Rhapsody in Blue House
Rules:
Custom content and store items are allowed. Walls cannot be altered, but exterior and interior wall and flooring patterns can be changed. You may place doors, any type allowed, in different locations as necessary for your design. More windows in any style are allowed. Landscaping is optional. Outdoor sitting/barbecue areas are optional. Pools are allowed. If you can fit one in. Rooms do not have to used for the same function as the original. Stairs must remain in the original placement. The driveway can be removed and the garage may be used as an additional room. A basement may be added. There is no limit on final cost of lot.
There are no winners, this is just for fun. There is no deadline.
I moved a new version of the house into my playing-Bridgeport-with-CC game.
Chiyoku Fujiwara, who you can download here, was my guinea-Sim. (She's based on a character in an anime film. I don't do much anime, but I LOVE Studio Ghibli.)
First she went out and met a nice Chinese tourist, was completely smitten and invited him to come and stay. But he wanted to bring his aged father. With all respect to Chinese elders, there wasn't really enough space in the house... I made a basement and tried to stretch it downwards. I gave it an Elvish style, with lots of trees inside and out. Then it crashed and I lost the lot.
So it was time to "beginagain"... a common thing in my Simming experience. I wasn't quite happy with the style I had, so was quite happy to restart.
I played Chiyoko as I was building. She's working her way up the Film Actress career.
Some late night shots: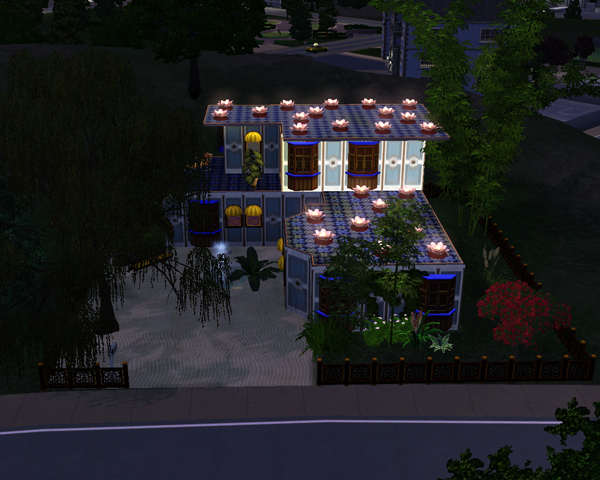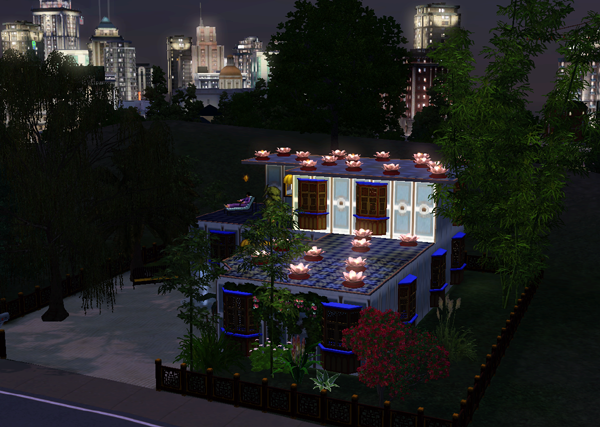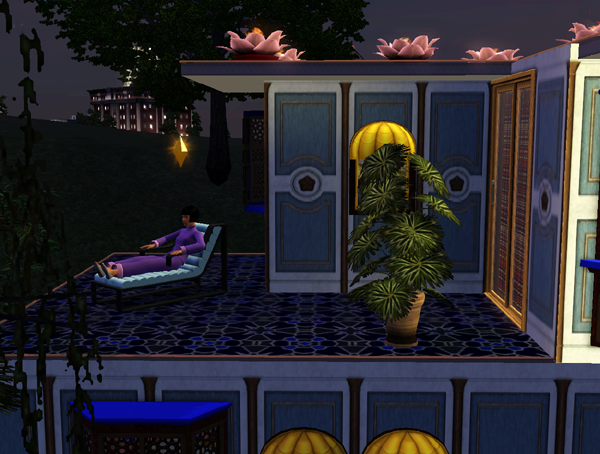 The house looks good at night, she says, because that's mostly when she is here. She loves to sit out here in the cool evening air and remember all her past successes in the Chinese movie industry.
Chinese lily lanterns add illumination.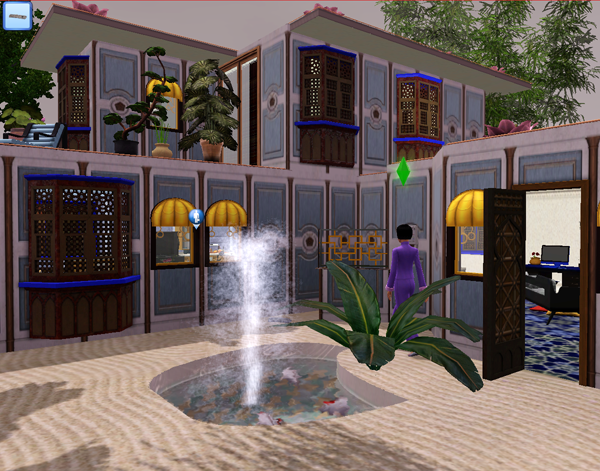 At the front, near the entrance, she has built a small pool with a fountain and koi carp.
Interior shots: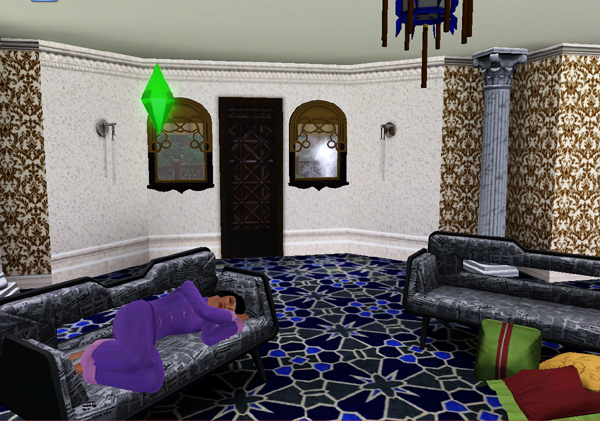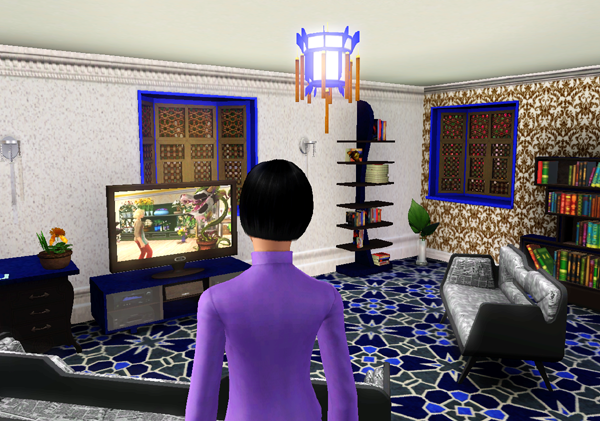 A few paintings and posters dotted around the place are mementoes of her previous career.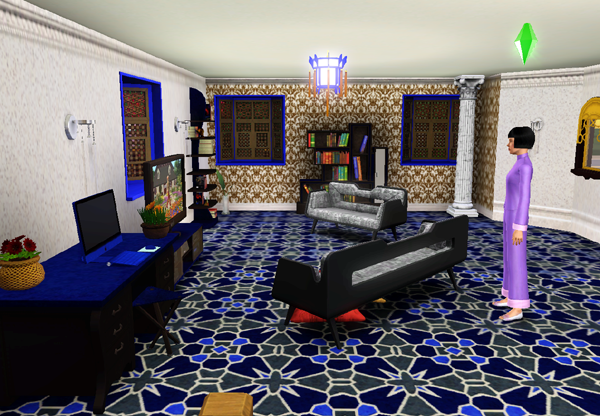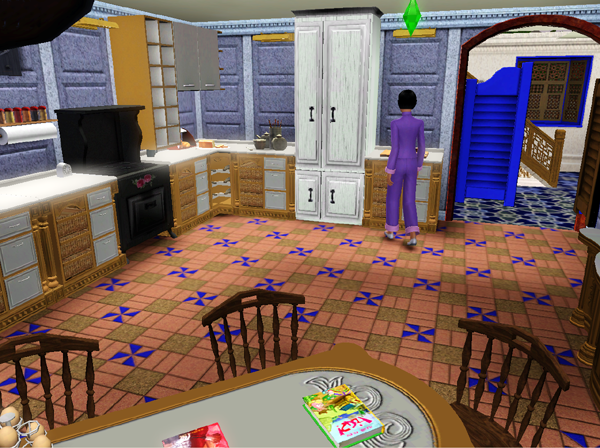 The garage was converted to a large kitchen-dining room. Old-fashioned but comfortable and practical.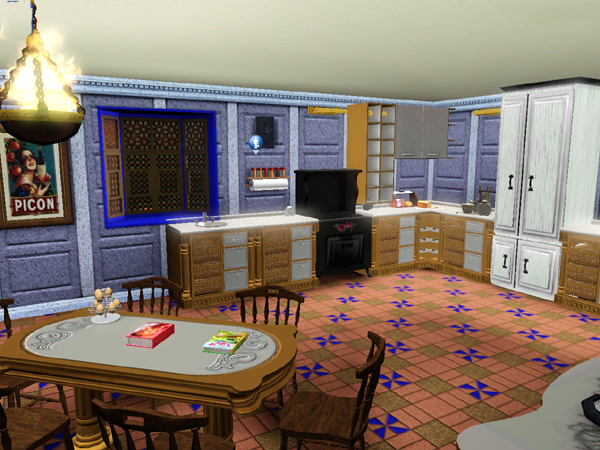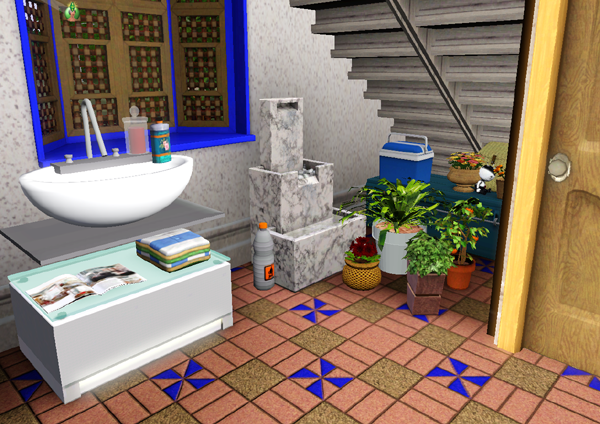 Bathroom - storage for lots of clutter under the stairs.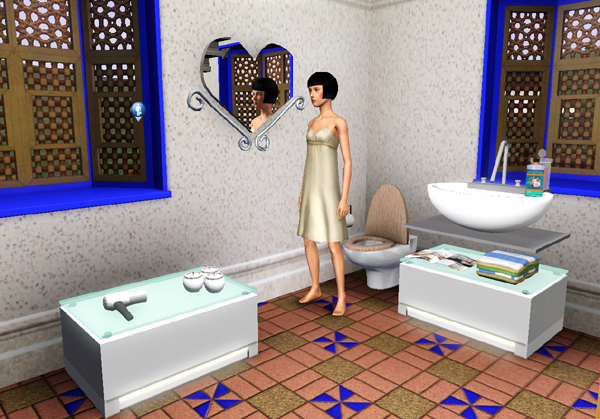 Plenty of places for those bathroom essentials, and a souvenir mirror from Hong Kong.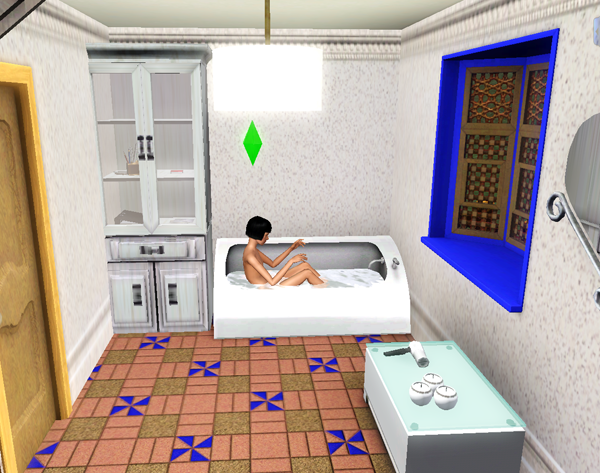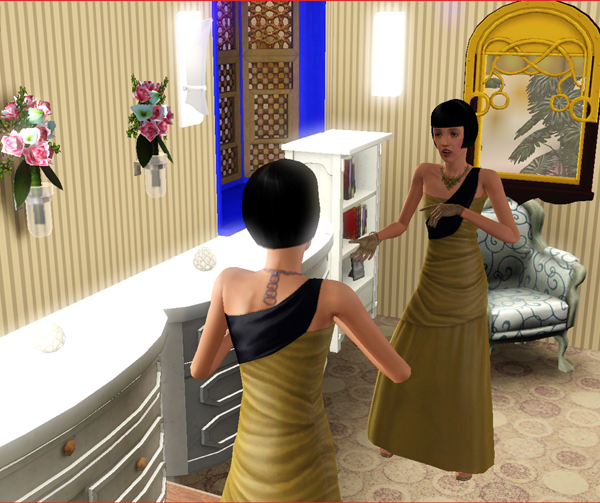 The small room next to her bedroom was made into a mirror-walled dressing room. She practised her lines there.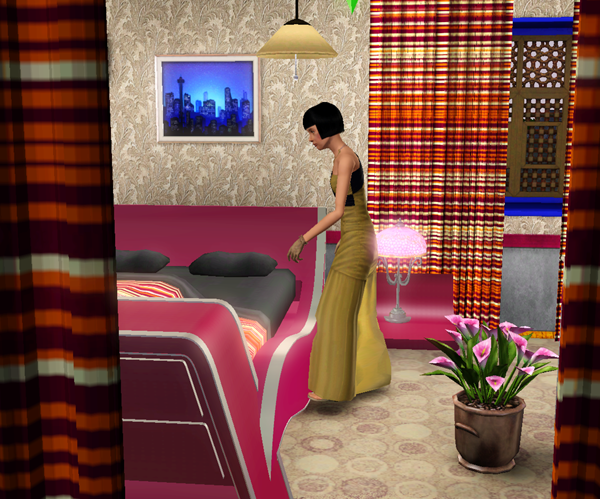 Shots from above: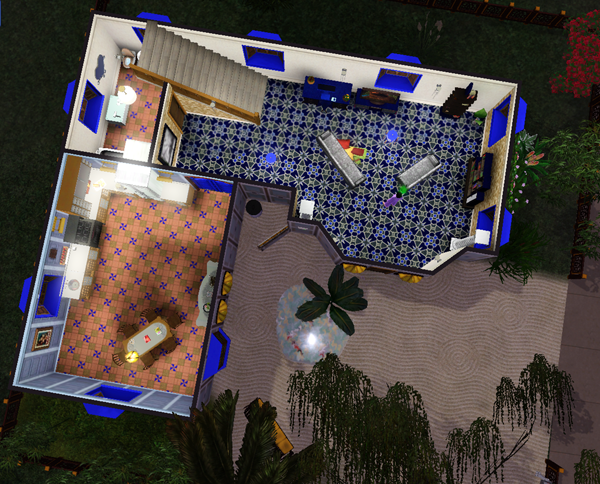 Ground floor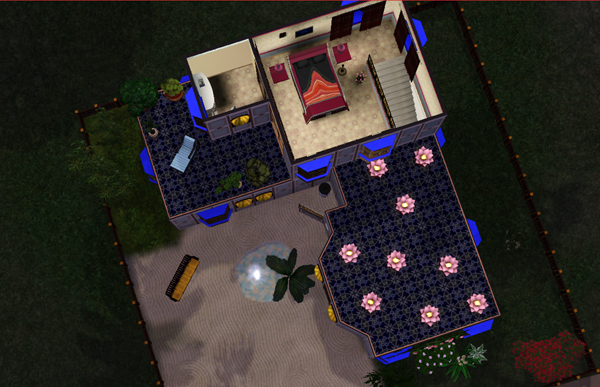 Upstairs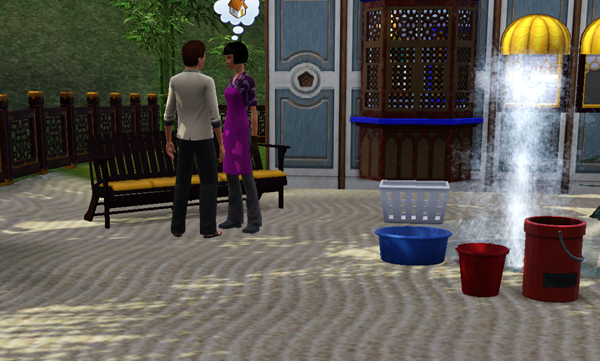 She was cleaning out the pond when Ryan arrived. "Let me get changed, and I'll make us some dinner."
"Don't bother to change on my account. I rather like the smell of rubber gloves and wellington boots."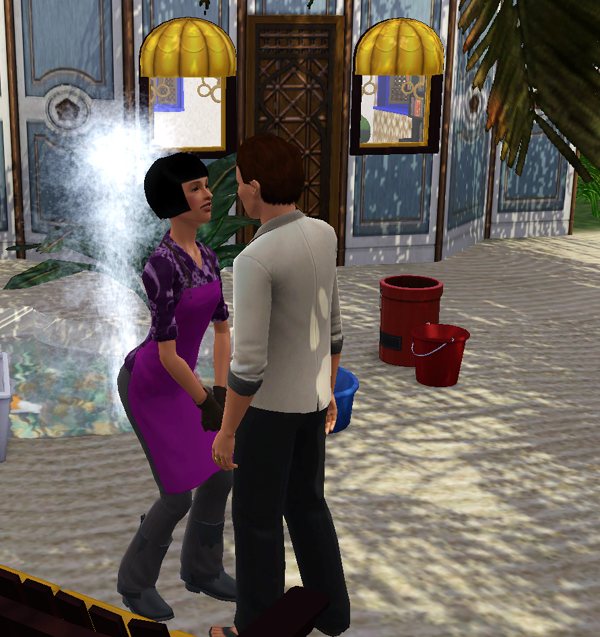 "Oww you are so sweet!"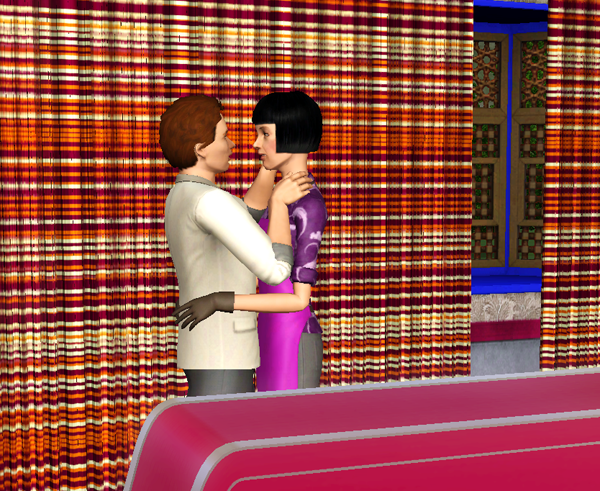 They got on very well, and she was beginning to fall for him.
---
August 14, 2012